Hey there, nomads. In case you haven't already heard, we've decided we're going to postpone 7in7 Year Five until 2021. More on that here.
The safety and sanity of our community and the local host city was our primary concern in deciding to postpone, and we're confident it's the right decision. But now we also have to ask ourselves the rather sobering question, "How is 7in7 going to survive a year without revenue?"
Here's how.
? Scale back operating costs
7in7 has always been a lean operation. In recent years we've streamlined to just a handful of overhead costs, with all other funds going to pay for the event. But during this time of crisis, we've cut back to the absolute bare minimum. Our monthly expenses for June 2020 are 55% less than March 2020. For July 2020 and beyond, I'm aiming to reduce it another 20%.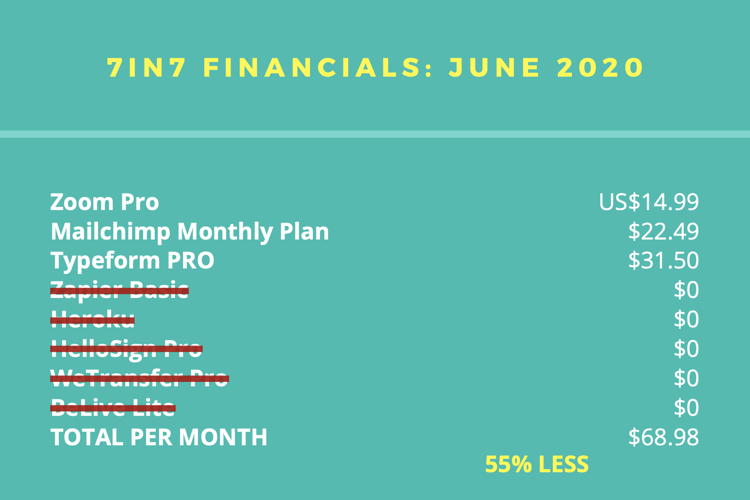 ? Pay minimums on credit card debt
We've been doing this for years. Since all of our operating expenses typically charge to credit cards, having enough unallocated cash* in our bank account is our only real area of concern until we can sell more tickets for 7in7 Year Five.
*We keep separate budgets for the conference, retreats, and Antarctica deposits. What's left is unallocated cash. Here's a look at where our annual budget goes: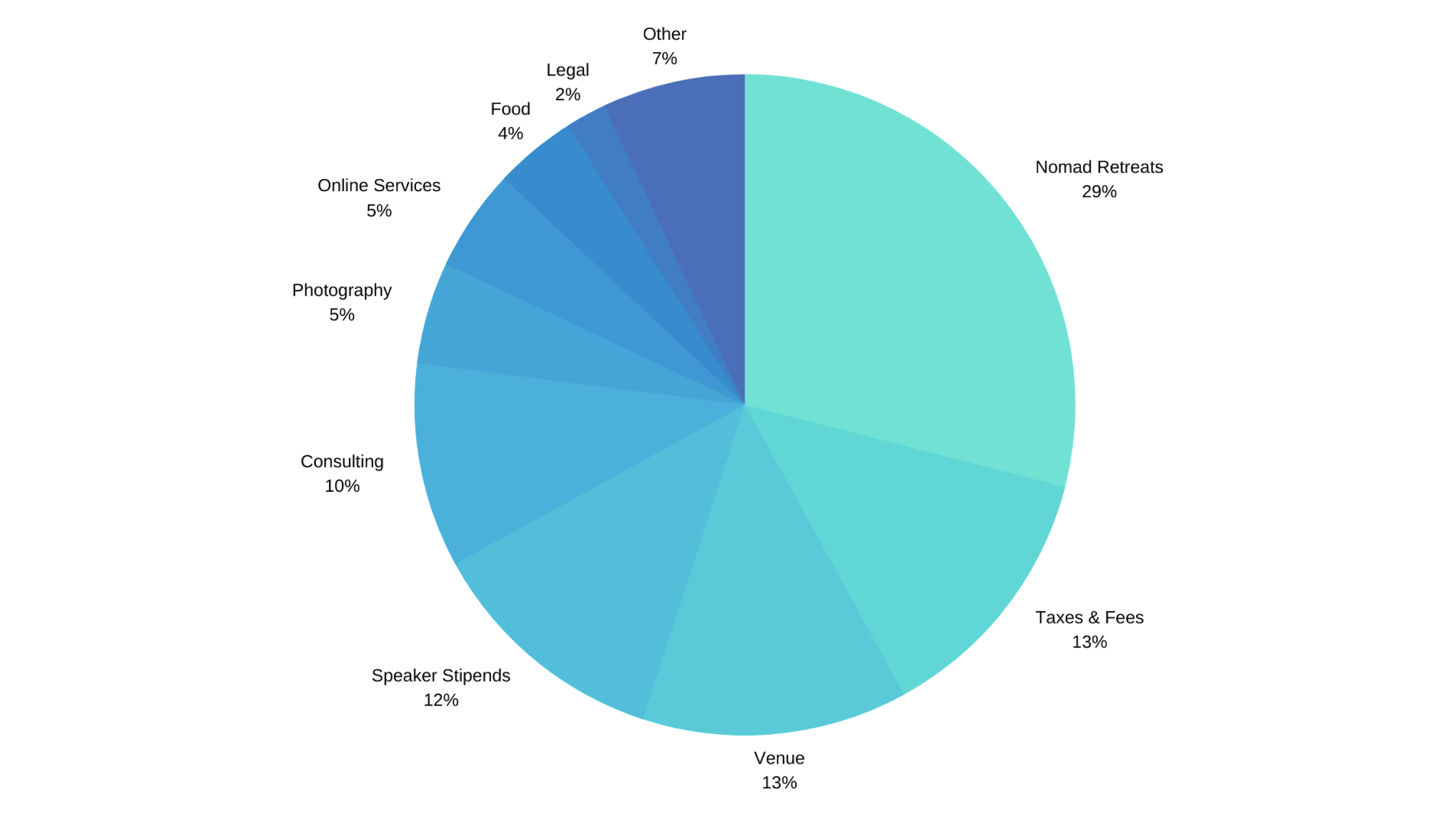 ? Encourage new 7in7 Society subscriptions
Even a couple of new signups would go a long way towards providing 7in7 with some financial stability for the next year. It's been great seeing so many nomads from the community on a weekly basis, and let me tell you, our game nights have never been more epic! If you want to help support 7in7 throughout the next year AND give yourself access to awesome weekly coworking sessions, movie nights, and gaming hangouts with 7in7ers, join the 7in7 Society!
? Bonus! Dip into the coffers
Just kidding, we don't have any coffers.