Friends, nomads, global citizens – it's time! The complete schedule for 7in7 2017: Barcelona is up!
Find out when your favorite speaker is going to be on stage, get a peek at all the incredible sessions and start brainstorming your meetups – the meetup app is live now!
Without further ado, I'd like to introduce you to 7in7 Year Two: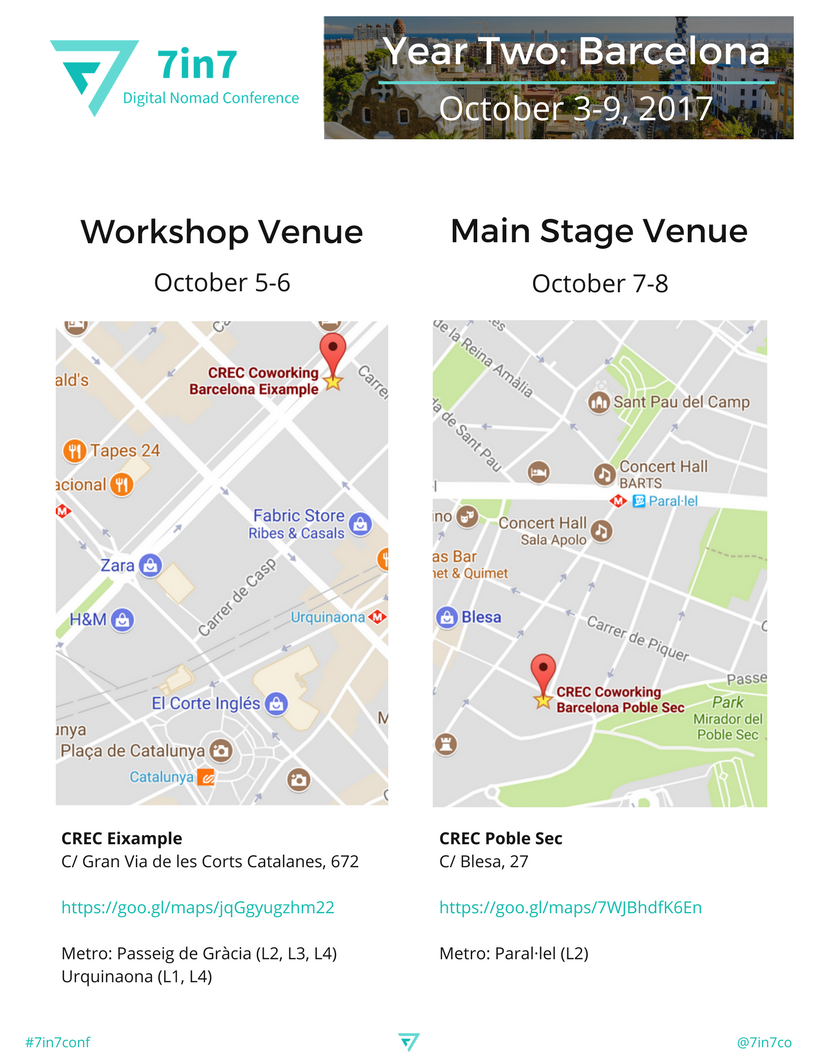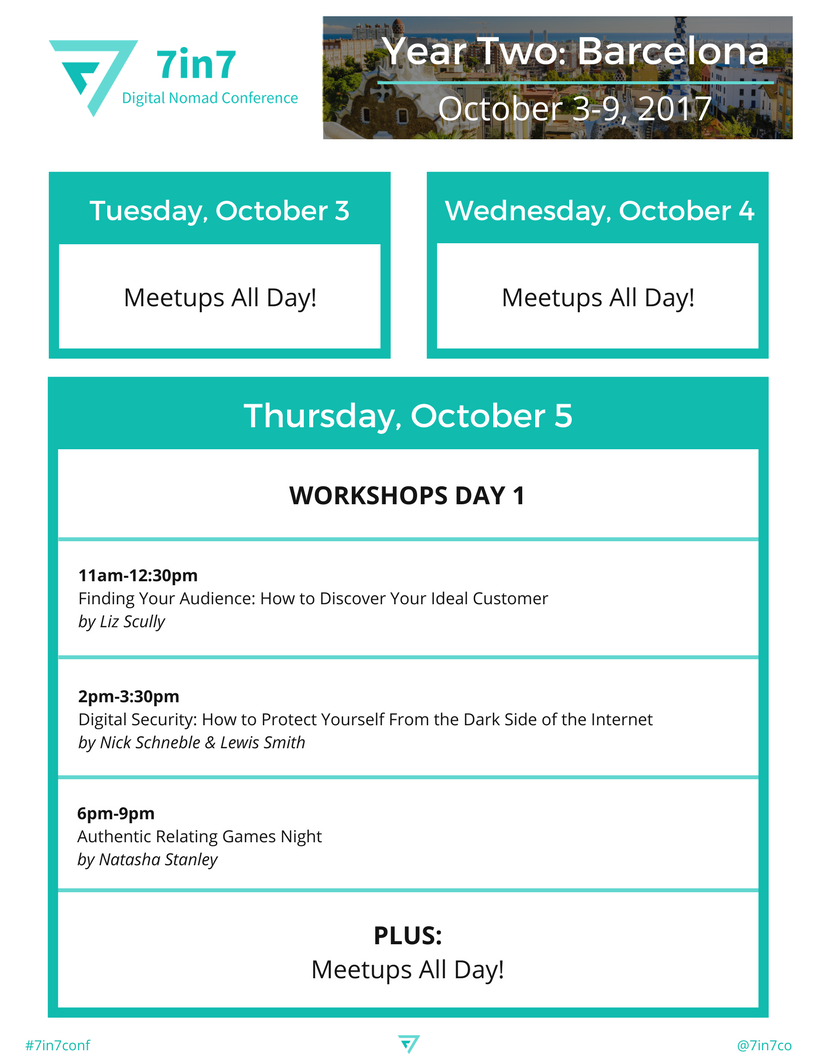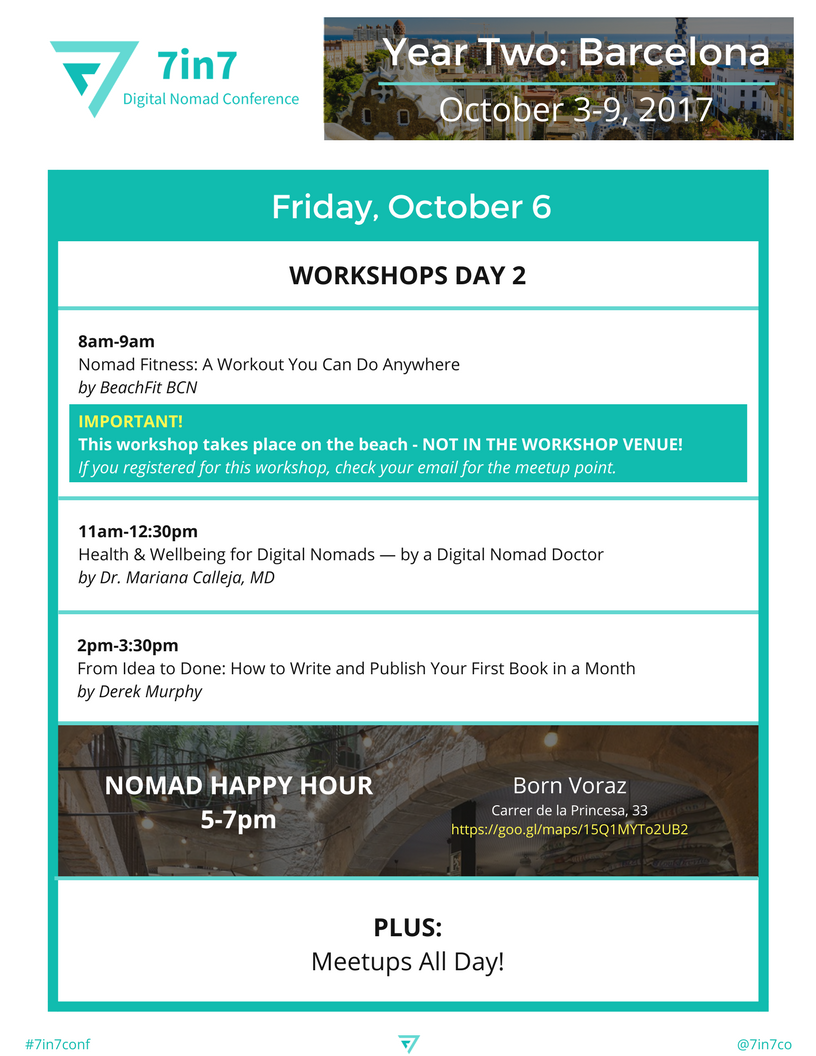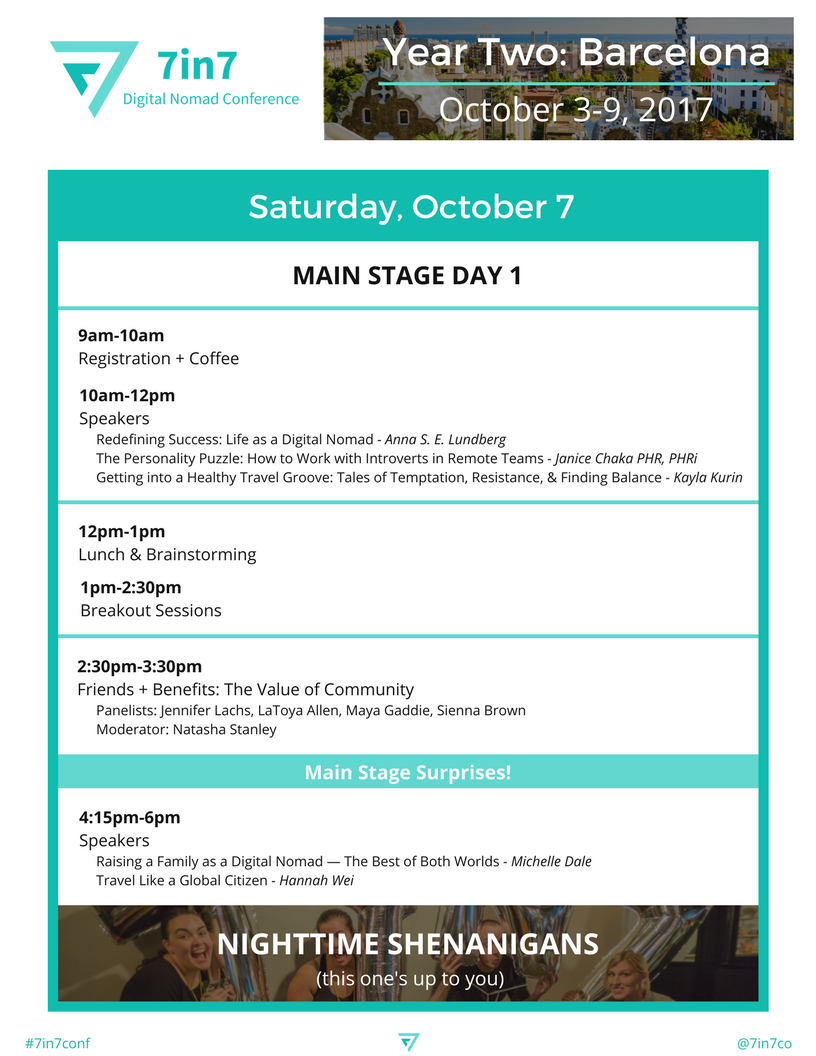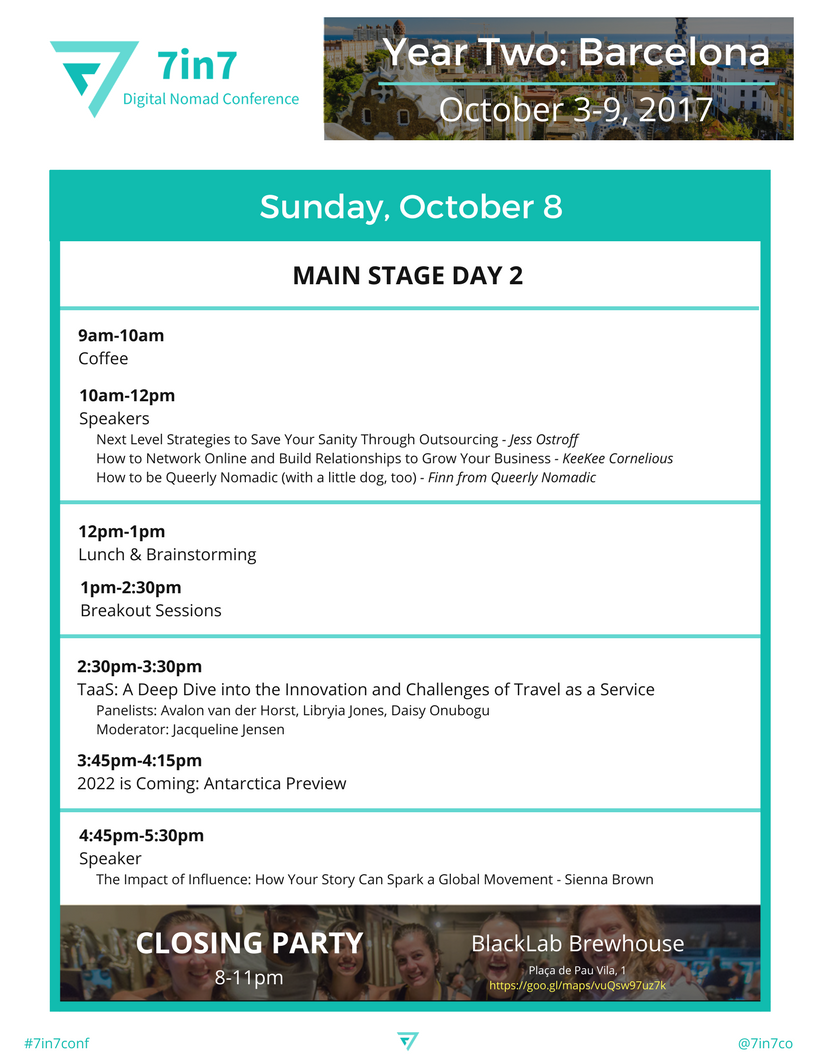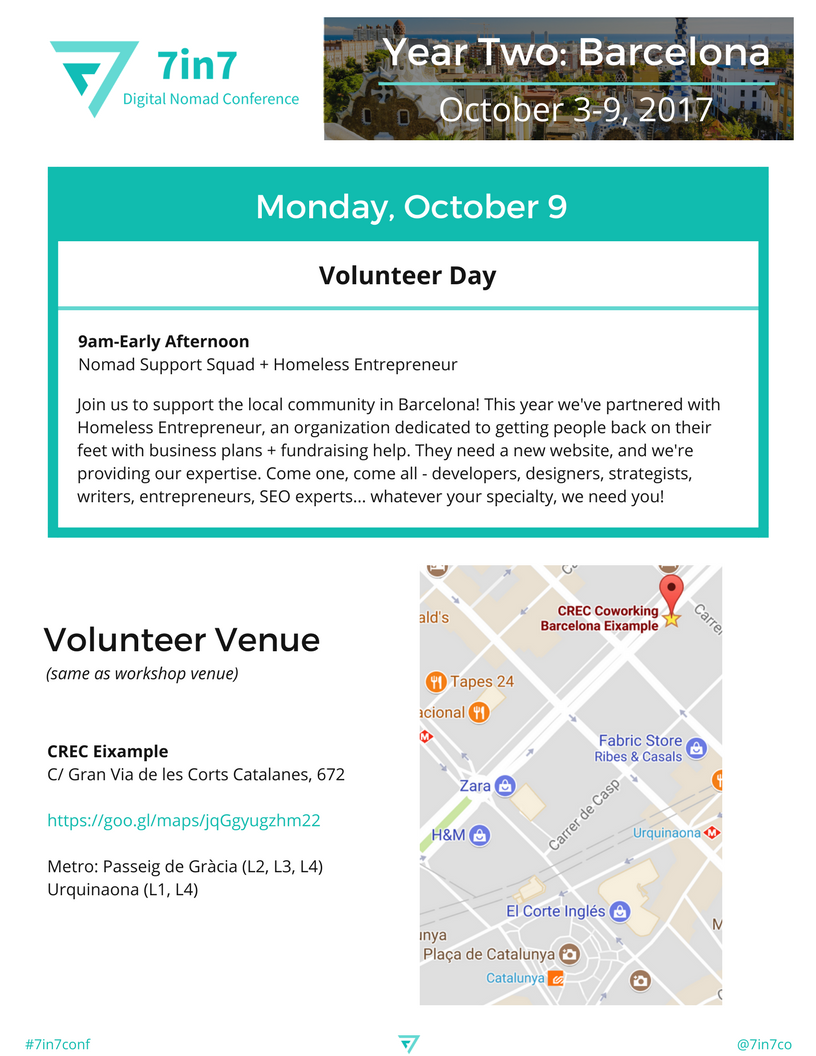 We can't wait to see you all!
Don't have your ticket yet? Tickets are going fast, grab yours today.