2021 UPDATE: 7in7 is postponed once again to 2022, and we have a new host city! Full details here.
Hello 7in7ers!
Like each one of you, we've been looking at how this pandemic has spread around the world, trying to predict the future, and plan what the next few years are going to look like.
We've come to the conclusion that it's very unlikely we'd be able to have the event that we all want this year. So we've made the tough decision to postpone 7in7 in Cape Town until October 2021.
We've already confirmed the new dates ?
October 26 – November 2, 2021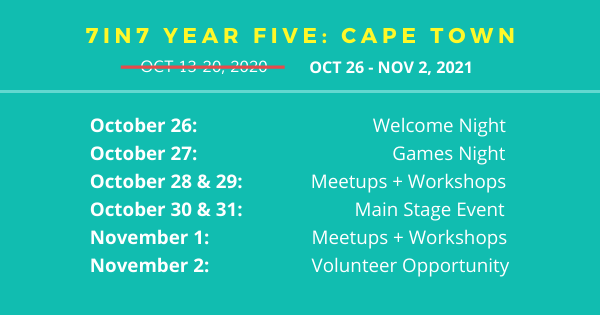 It's difficult to bring you all this news, but we know that this is the best course of action for our community. We want to make sure that when we all arrive in Cape Town we can experience this wonderful place to the fullest!
We hope you'll watch the video above and join us on Zoom this week to check-in with the community, collectively mourn the loss, and talk about what nomads are up to this year!
Join our Zoom call this week:
Thursday, June 11th @ 5pm UTC
Zoom Link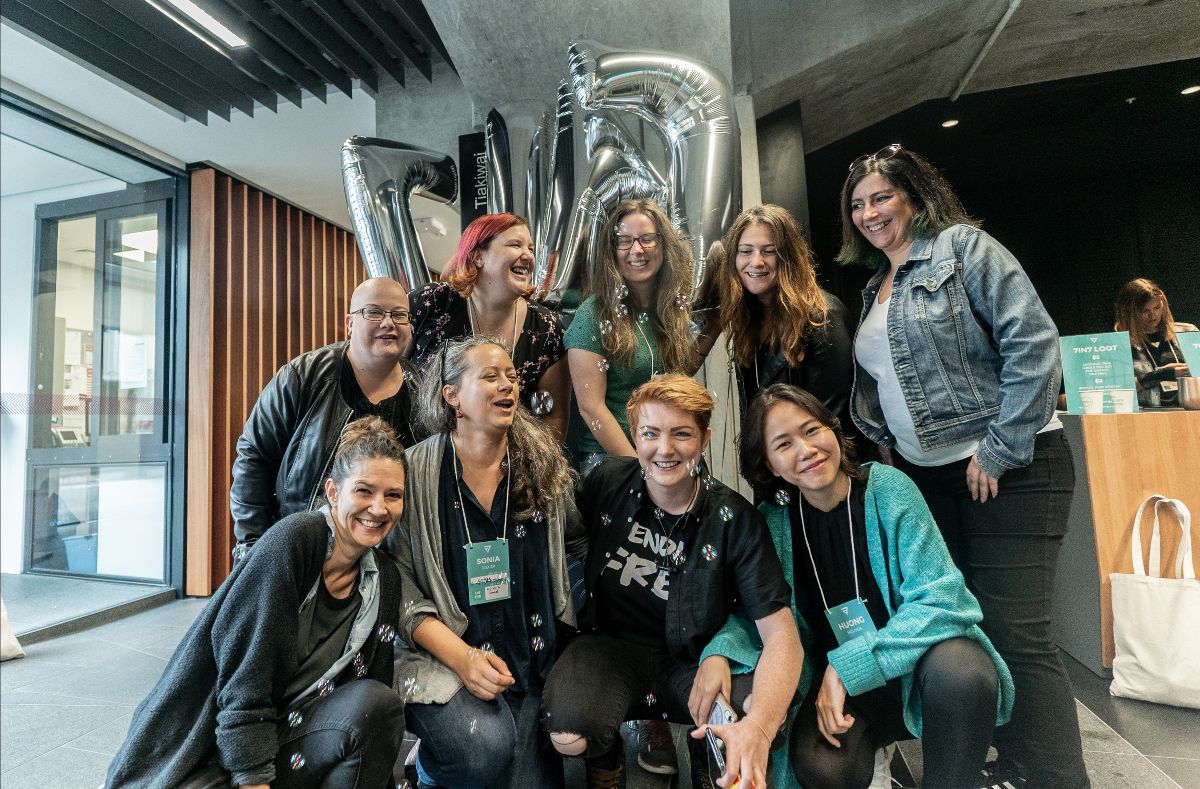 In the Meantime: Join the 7in7 Society!
In the last few months, we've run over 50 coworking sessions, games nights, friend hangouts, movie nights, and tons of other fun events in the 7in7 Society!
We'll be keeping those bonds strong throughout lockdown for members of our community across the globe. Helping each other stay sane, safe, and connected through these times.
If you haven't dropped in on one of our virtual gatherings yet, we invite you to join the 7in7 Society right now!
---
FAQs + Special Gift for Ticket Holders
We'll be emailing everyone who already had a ticket to the conference to get your mailing address so we can send you a little something special later this year, so keep an eye out. Your tickets have already been converted to 2021, so you don't have to do a single thing. And if you have any questions at all, head to our FAQ.
---
This is obviously not how we envisioned our 2020, but we're confident that this is the right decision for our community. We'll see you every week in the 7in7 Society throughout this year for more coworking, gaming, movie watching, social hangs, and emotional support.
We can't wait to gather with you all for what is sure to be a wonderful celebration of nomad life in 2021!
Love & High Fives,
The 7in7 Team