7
conferences on
7 continents
50
experienced
digital nomads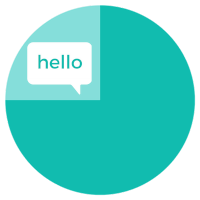 75% Women
Our women-led team puts on conferences where the majority of speakers, volunteers, and attendees are women.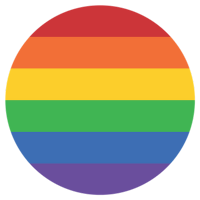 LGBTQ+ Welcoming
We make sure every part of our conference is a safe space for all sexualities and gender expressions.
Here's our Code of Conduct.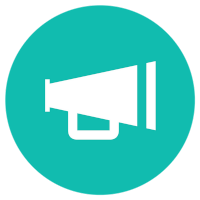 Raising Voices
Our goal is to amplify the voices of underrepresented nomads and find ideas we haven't all heard before.
---
Why Should I Come?
---

Why come to 7in7? It's…
EXCLUSIVELY for experienced nomads! Only people who have been location independent for more than a year can join the 7in7 family. We curate content for those of us who've been nomads for 3, 7, or even 15+ years.
An intimate space. Attendance is capped at 50 nomads to allow you to truly connect with speakers, founders, panelists, volunteers, and fellow attendees.
Less sitting, more engaging. We prioritize community-building with more small-scale breakout sessions and meetups, less sitting quietly in big theaters.
A whole week of content. From small meetups and epic parties to intensive workshops and challenging talks, the week is jam-packed with valuable events!
The people! The reason alumni return again and again: to make friends, build projects, start movements, and shape the future of location independence.
43

experienced digital nomads already have their tickets for Year Five.
Don't miss your chance to join them!
---
Watch Past Conferences
---

A video is worth a thousand photos. A million words? Our speakers, workshop leaders, and panelists literally set the stage, but it's the one-on-one conversations that are the most important part of any 7in7 Conference.
Check out past years to get a sense of the 7in7 experience: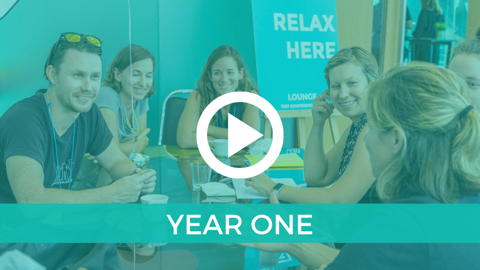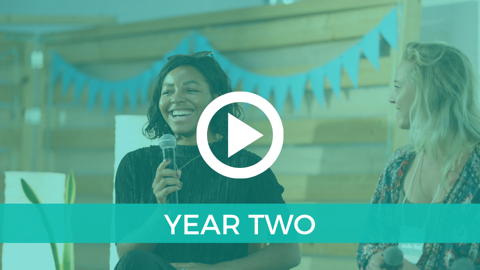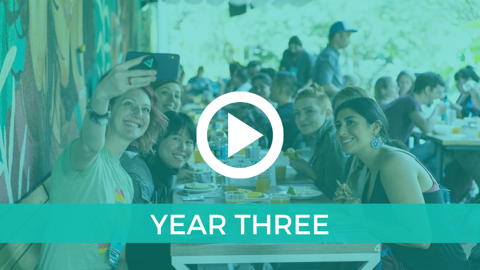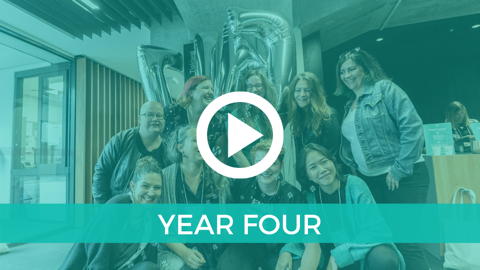 ---
Year Five Appearances
---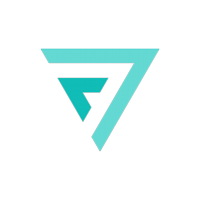 Want to Learn More?Read about our speakers, panelists, and other participants on the 7in7 blog!
---
Year Five Venue
---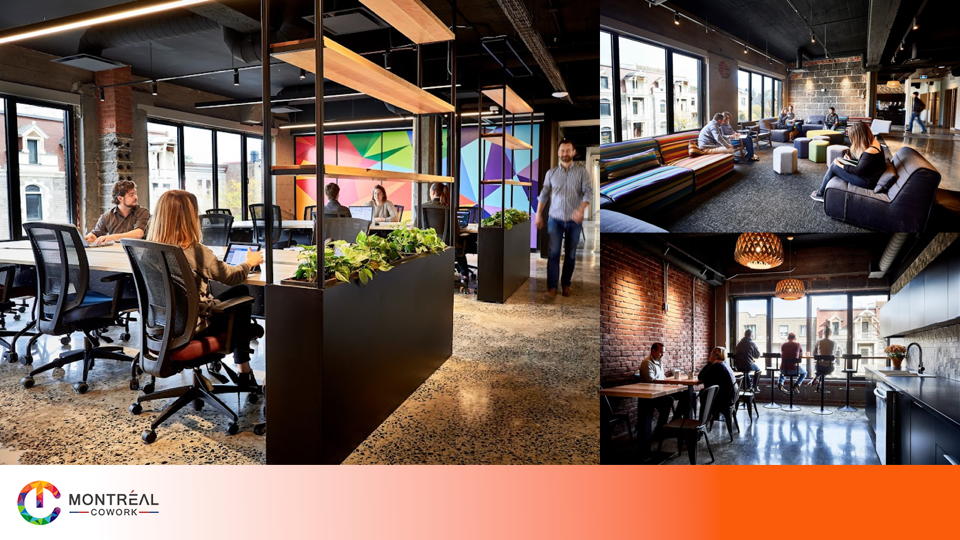 Montréal CoWork
The venue for our long-awaited comeback is right in the heart of Montréal's best neighborhood, Plateau Mont-Royal.
With an outdoor patio, in-house coffee bar, and floor-to-ceiling windows overlooking the city, we couldn't ask for a better spot for our reunion.
(Plus the board game bar and cat cafe are just down the street!)
---
Montréal CoWork
4388 Saint-Denis, Suite 200
H2J2L1, Montréal
Québec
---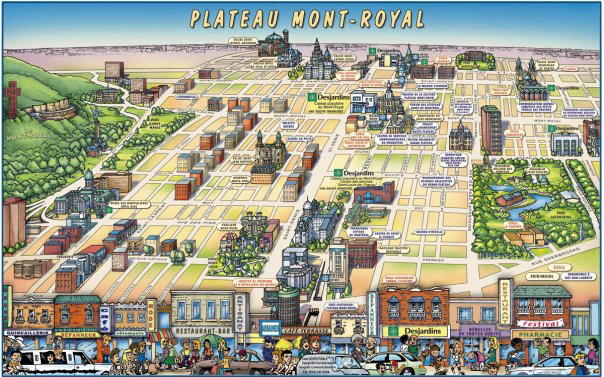 ---
Testimonials
---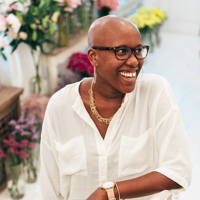 Sienna Brown
"Thank you for creating such an amazing movement and conference that focuses on what really matters."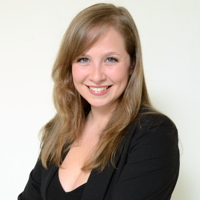 Jess Ostroff
"An amazing event with incredible people and I am so honored to have been a part of it."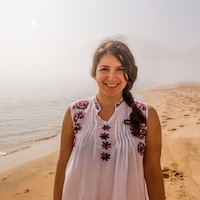 Kayla Kurin
"I loved the diversity of the speakers. It was so lovely to look on the stage and see so many women and people from diverse backgrounds."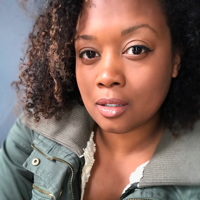 LaToya Allen
"My favorite conference. I met so many interesting people, and I'm looking forward to next year."

Sarah Benvenuti
"So often you go to conferences and they just teach you stuff, and you don't get the opportunity to share and discuss. 7in7 gave us the opportunity to choose our own adventure."
---
What to Expect
---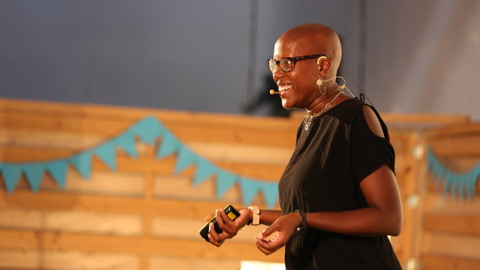 Amazing Speakers
Entrepreneurs, writers, CEOs, wanderers, and other nomads pulled directly from our community – all ready to share their knowledge.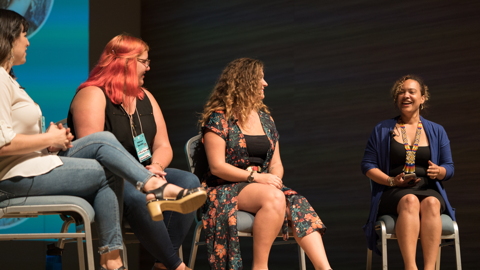 Panels, Q&A Sessions
You know those great conversations you have with other nomads over coffee? Like that, but with an audience. Dating? Dealing with burnout? Travel with pets? We've got answers to all your most urgent questions.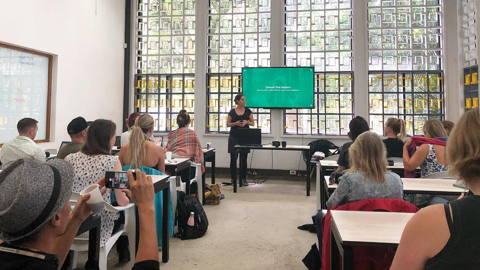 Workshops
Get hands-on with experts on topics like self defense or starting a podcast. Limited attendance, no counterprogramming.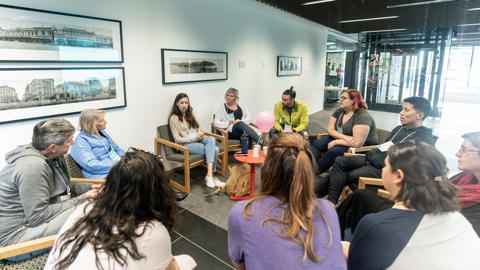 Breakout Sessions
Get together with other nomads who want to talk about setting up a home base, perfecting a podcast, or even organizing a nomad visa. Propose your topic and dive in deep!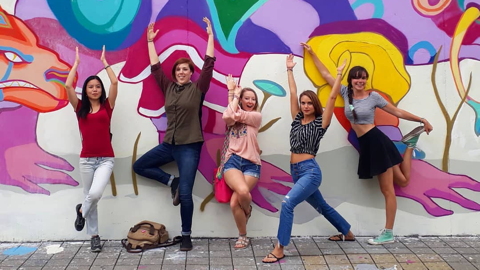 Meetups Galore
We built a platform to host your own meetups! Challenge people to a game of Throw Throw Burrito, get your shavasana on with fellow yogis, or have flat whites with beautiful nerds who podcast. Find your people.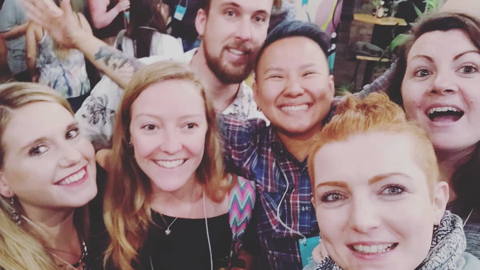 Parties 🎉
We all love a good bash. We promise an Insta-worthy closing party and opening happy hour so you can mingle with all of your newest nomadic best friends. Fun for introverts and extroverts alike!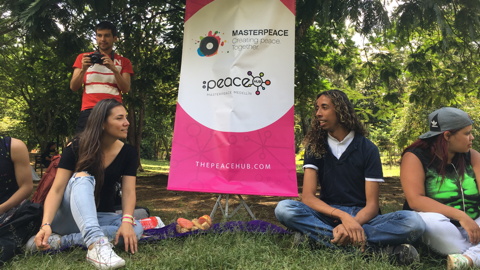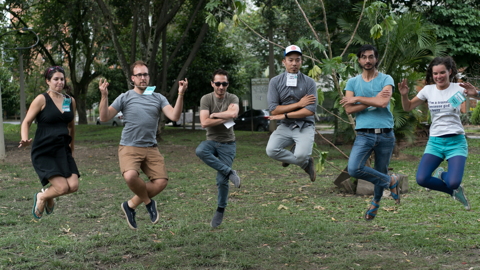 Fantastic People and Where to Find Them
The best part of any conference is the connections you make with fellow attendees. Come be a part of this fantastic, close-knit community of experienced nomads. Who knows what friendships, businesses, and movements we'll create together in Year Five?!
---
7in7
---


Top Digital Nomad Conferences to Attend
"Another thing that makes 7in7 stand out is their desire to amplify underrepresented voices, creating a safe space for the LGBTQ+ community."

20 Digital Nomad Retreats, Spaces, Communities, and Conferences Around the World
"In the true spirit of nomading, this conference changes continents every year and connects digital nomads from around the world."

Remote workers share how they conquer loneliness
"We are going to explore ways that we've found help to conquer remote work loneliness at Buffer, and share advice, stories, and learnings from Buffer and 7in7 – a conference and community for digital nomads, remote workers, and location independent entrepreneurs."

Digital Nomad Conferences: The Comprehensive List
"7in7 brings together experienced digital nomads in an intimate space capped at 100 participants to engage in community-building and collaboration. From workshops to team challenges, this quintessentially nomadic experience provides a ton of value to digital nomads over the course of 7 days."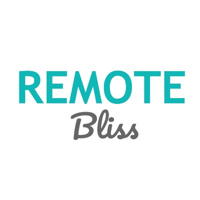 11 Best Digital Nomad Conferences: Get Inspired and Grow Your Network
"The largely women-led team behind 7in7 has a mission: to hold seven digital nomad conferences on seven continents in seven years. This week-long, intimate conference lets you connect with speakers, founders, panelists, and fellow attendees while taking part in break-out sessions and workshops."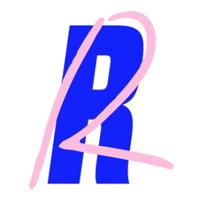 What Digital Nomad Life is Really Like
"7in7 co-founder Kit Whelan has been blown away by the feedback she's had from attendees. 'We just brought people together – that's the magic. It's not some big secret!' she says. I can't wait to experience it first-hand in Wellington. Topics under discussion will include mental health for digital nomads, burnout, and how to manage remote teams."

The Digital Bromad: How Toxic Masculinity Thrives Abroad
"Organizations such as SheNomads and Digital Nomad Girls aim to guide women through the process of location-independent working. And, conferences that aren't specific to women are building their values around ensuring inclusivity for less-privileged nomads. A good example is the 7in7 Conference, which is held on a new continent every year and co-founded by Kit Whelan."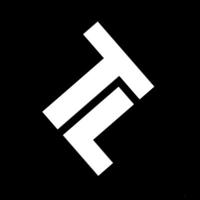 18 Events, Conferences for Digital Nomads & Remote Teams
"A great conference for digital nomads in one of the TOP nomad spots! Talks, panels, workshops, breakout sessions, meetups, and parties... don't miss out!"

7in7 Conference: The Power of Real Connection and Growth
"One of the things that I loved most about 7in7 was the fact that it was such a diverse group of people attending and speaking. The 7in7 team really makes an effort that the people whose voices and stories are being shared are those who might not have a platform in 'typical' larger scale conferences, although their work is just as valued."

Digital Nomad Events and Remote Work Conferences Happening This Year
"Okay... now you've got no excuse – the 7in7 Conference team are going to be kicking butt in New Zealand this year! What an amazing setting! Once again, we featured these guys on our list last year and they are back in action, continuing the mission to have a digital nomad conference on every continent on the globe."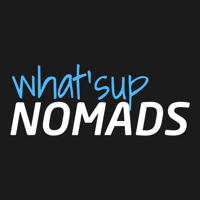 List of Conferences for Digital Nomads
"7in7 is a digital nomad conference for experienced digital nomads and remote workers. Only people who have been location independent for more than a year can join the 7in7 family. The outstanding thing about 7in7 is the fact that this conference feels more like a big community rather than 'just' a conference with quality content."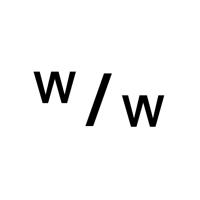 The Top Digital Nomad Events
"One of the most epic digital nomad conferences of the year, 7in7 has the mission to host one of these on all 7 continents. This year, the conference will take place in stunning New Zealand and won't disappoint. Only accepting attendees that have been location independent for over a year, you are guaranteed to mingle with true digital nomads and learn and network from a vast group."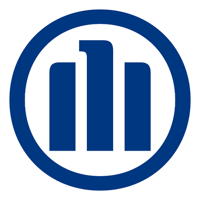 Digital Nomad Conferences
"This digital nomad event caters to established nomads only. You must be living and working location independently for a minimum of a year to attend. The 7in7 team prioritizes community building, so if you want to build connections with other digital nomads in a safe and secure space, this could be the conference for you."

12 Epic Digital Nomad Events You Shouldn't Miss
"It all started in 2015 and today 7in7 is already one of the most popular digital nomad events. The aim is to shape the future of location independence and to create a truly location independent life, anything from nomad dating to having kids on the road to building a remote team."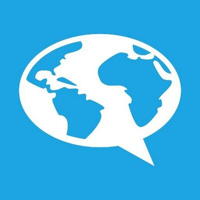 Travel While You Work: 12 Digital Nomad Conferences Around the World
"The name of this unique set of conferences comes from the time frame and location. Unlike conferences like DNX, 7in7 is intended for those who already have some experience with the digital nomad lifestyle."