---
Year-round global community
---

Wouldn't it be great to spend more time with your friends? Living a location independent life can be tricky, and coordinating travel plans isn't always possible. While events like the 7in7 Conference provide an amazing opportunity to gather with your people, they (sadly) only happen once a year.
The 7in7 Society lets you keep the magic going the rest of the time!
It's an online community exclusively for experienced digital nomads, so you'll be interacting with the same awesome humans you'd meet and mingle with at a 7in7 Conference.
More time with friends. Less social media overwhelm.
What's included:
10% off your ticket to 7in7 Year Five
Weekly coworking hangouts
Private WhatsApp group
Geek guild & tabletop sessions
Digital decluttering events
It's just US$15/mo.
That's cheaper than 3 cold brews
☕️☕️☕️
---
What Society Members Are Saying
---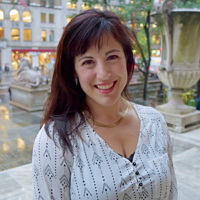 Sarah Benvenuti
"The 7in7 Conference has helped me build such a wonderful community of nomads, so the Society was a no-brainer for me. I'm so excited to stay more connected to everyone throughout the year and meet up around the world!"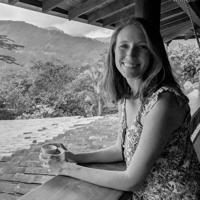 Abigail Lind
Higher Education Admissions Consultant
"I truly feel like I've found my people with the 7in7 Society. The events are always fun and informative, and I'm now friends with many of the members IRL! Thanks for being a great source of knowledge, fun, and support."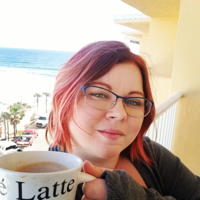 Sarah Kainec
"7in7 has allowed me to make friends as I've begun my solo digital nomad journey. Everyone has been extremely welcoming and will be lifelong friends. I've already had experiences with this group of people that I will never forget, and the amount of support I've received is overwhelming. I love 7in7!" 🙂
Simon P.
"I've loved having the opportunity to keep in touch with this great community year-round. I always look forward to the monthly events, like the games night, so I can check in and have fun with some of my favourite people!"
---
Coworking hangouts & digital decluttering
---

We can't always be in the same city, but that doesn't mean we can't work together. Every week we organize a group coworking session so we can see all your lovely faces!
Get feedback on your latest product, ask for advice, or simply show off your workspace. We're here to help each other out, signal boost, and high five our screens awkwardly.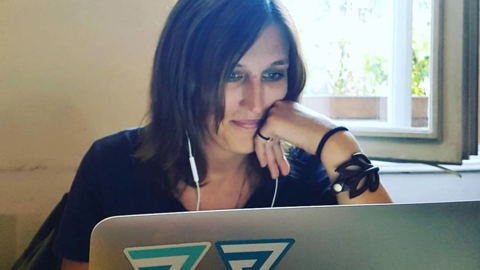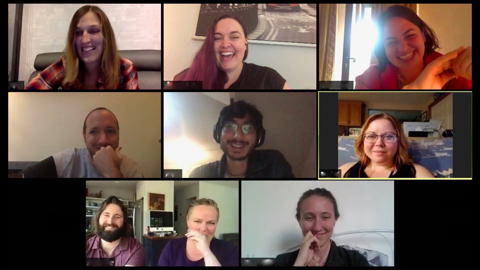 Our digital decluttering power hour has become the shining star amongst a darkened sea of misnamed documents and unread emails. We've all got that one digital black hole that we refuse to acknowledge. Old downloads. Ignored photos. Messy desktops.
Once a month, we don our sorting gloves and ROOMBA THEM INTO OBLIVION. You bring the digital junk, we provide the motivation and a carefully curated Spotify playlist to do something about it. Definitely one of the most valuable hours of the month!
---
Geek guild & tabletop sessions
---

Over the years, games have quietly – but decisively – taken center stage during the 7in7 Conference and the nomad retreats. It should come as no surprise that it's become a major aspect of the 7in7 Society, too!
The 7in7 Geek Guild is a safe and welcoming space to share your current hyperfocus. Come talk about books, video games, TikTok recipes, and anything else you're obsessed with!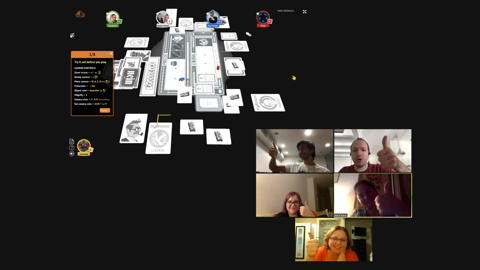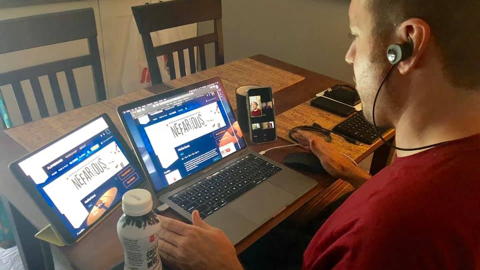 Our fortnightly tabletop sessions allow us to get together, play board games, and bond and commiserate as if we're all in the same city hanging out at the same apartment.
Through the unholy magic of Tabletopia and good ol' Zoom, we play everything from collaborative games like Sub Terra to competitive games like Nefarious.
---
Private WhatsApp group
---

Our WhatsApp group is where we socialize when we're not on Zoom! It's a safe and welcoming place to share wins, upcoming travel plans, selfies with other Society members, and get reminders about upcoming events.
It's also an endless repository of Schitt's Creek reaction GIFs.
---
Is the 7in7 Society for you?
---

If you've been location independent for at least a year and want more community, then yes!
If you're a newbie who's just getting started, then no.
If you've been to a 7in7 Conference before, it's a great way to stay connected. If you've never been, it's a great way to get into the community before attending!
7in7's mission statement is about diversity, community, collaboration, and sustainability, and these core values extend to the 7in7 Society. Our Code of Conduct may have been designed for the conference, but it applies here too. All ages, races, gender identities, sexual orientations, abilities, and body types are welcome.
---
FAQ
---

Check out the "Private WhatsApp group" section above! But you can't go wrong with an endless stream of Schitt's Creek reaction GIFs.
We send out a super helpful email at the beginning of every month so you know always what's happening. Plus a reminder email hits your inbox every Monday with links to each event!
After you sign up for a 7in7 Society membership, you'll be able to indicate that you're a bona fide card-carrying member on the 7in7 Year Five tickets page!
Don't see your question here?
---
Join the 7in7 Society for year-round global community and mayhaps some game nights
---

7in7 Society
digital membership
What's included?
Year-round global community

10% off your ticket to 7in7 Year Five

US$60 value

Weekly coworking hangouts

Geek guild & tabletop sessions

Digital decluttering events
US$15/mo.
– OR –

Get 2 months free


US$150/yr.