---
Year-round global community
---

Wouldn't it be great to spend more time with your friends? Living a location independent life can be tricky, and coordinating travel plans isn't always possible. While events like the 7in7 Conference provide an amazing opportunity to gather with your people, they (sadly) only happen once a year.
The 7in7 Society lets you keep the magic going the rest of the time!
It's an online community exclusively for experienced digital nomads, so you'll be interacting with the same awesome humans you'd meet and mingle with at a 7in7 Conference.
More time with friends. Less scanning Twitter trends.
What's included:
Monthly expert sessions (Q&As and webinars)
10% off your ticket to 7in7 Year Four 1
Coworking hangouts
Private Facebook group
Seasonal challenges
Nomad achievement badges
1 Only applies to annual memberships
It's just US$15/mo.
That's cheaper than 3 cold brews in NYC
☕️☕️☕️
---
What Society Members Are Saying
---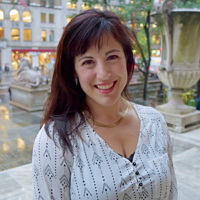 Sarah Benvenuti
"The 7in7 Conference has helped me build such a wonderful community of nomads, so the Society was a no-brainer for me. I'm so excited to stay more connected to everyone throughout the year and meet up around the world!"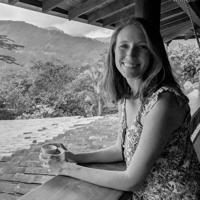 Abigail Lind
Higher Education Admissions Consultant
"I truly feel like I've found my people with the 7in7 Society. The events are always fun and informative, and I'm now friends with many of the members IRL! Thanks for being a great source of knowledge, fun, and support."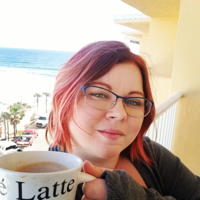 Sarah Kainec
"7in7 has allowed me to make friends as I've begun my solo digital nomad journey. Everyone has been extremely welcoming and will be lifelong friends. I've already had experiences with this group of people that I will never forget, and the amount of support I've received is overwhelming. I love 7in7!" 🙂
Simon P.
"I've loved having the opportunity to keep in touch with this great community year-round. I always look forward to the monthly events, like the games night, so I can check in and have fun with some of my favourite people!"
---
Monthly expert sessions
---

There's nothing cooler than learning new things as an adult. We do this every year at the 7in7 Conference with our speakers and workshop facilitators, but we want more 7in7-quality content throughout the year. So we're going digital.
Every month, we'll host a hand-picked expert session in our private Facebook group. Some months this may take the form of a webinar. Other times it may be an interactive Q&A. You're free to lurk or participate as you please!
All sessions will be recorded and available exclusively to Society members.
What other topics can you expect? Past expert sessions have covered everything from video strategy to fitness & nutrition to asking great questions… so the sky's the limit on this one.
---
Coworking hangouts
---

We can't always be in the same city, but that doesn't mean we can't work together. Once a month, we'll organize a group coworking session so we can see all your lovely faces!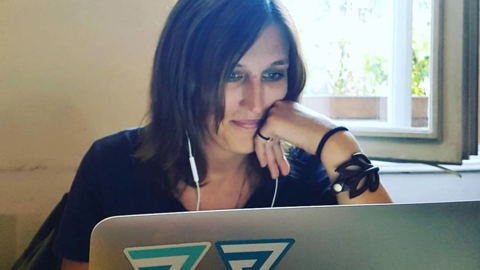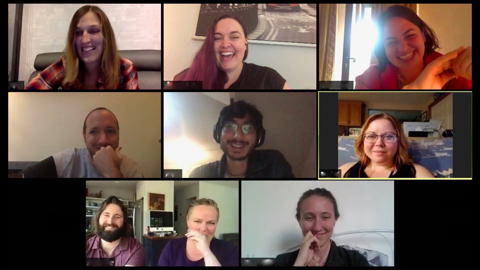 Get feedback on your latest product, ask for advice, or simply show off your workspace. We're here to help each other out, signal boost, and high five our screens awkwardly.
---
Private Facebook group
---

The beating heart of the 7in7 Society is the Facebook group.
It's our digital nexus. Not only is it a safe, welcoming, and engaging place to chat with fellow experienced nomads, it's where we host our range of Society programming.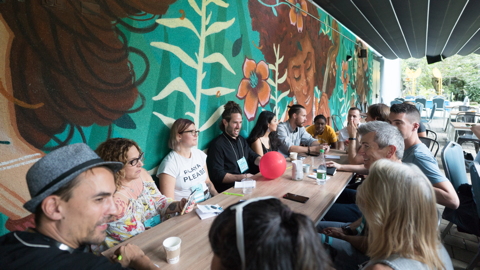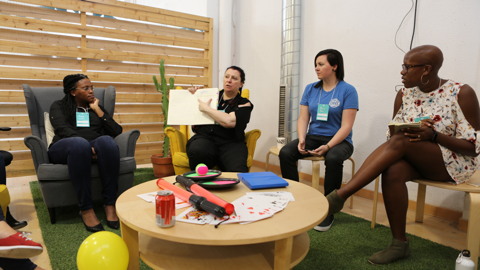 ---
Seasonal challenges
---

What's a community without a little friendly competition? Each month we'll introduce whimsical challenges in the Facebook group, drawing inspiration from the current season, where we're all living and traveling… and memes.
Some of these could be quite easy, like taking a selfie with your latte. Others might require a feat of nomadic skill, like taking a selfie with a latte with your likeness carved in the foam.
These challenges will bring us closer together as a community. We all like puzzles right?
---
Nomad achievement badges
---

These badges are silly. They could even measure actual achievements. Some will be public, others kept secret and mysterious. A badge for publishing your first book. Having more than a dozen laptop stickers. Getting a new client. Eating a burger. Eating LOTS of burgers.
What's the point? Technically there isn't one. This is just for fun. Beacuse having fun with friends is kind of a big deal.
---
Is the 7in7 Society for you?
---

If you've been location independent for at least a year and want more community, then yes!
If you're a newbie who's just getting started, then no.
If you've been to a 7in7 Conference before, it's a great way to stay connected. If you've never been, it's a great way to get into the community before attending!
7in7's mission statement is about diversity, community, collaboration, and sustainability, and these core values extend to the 7in7 Society. Our Code of Conduct may have been designed for the conference, but it applies here too. All ages, races, gender identities, sexual orientations, abilities, and body types are welcome.
---
FAQ
---

Also yes!
Triple yes!
Yes to infinity and beyond.
It's certainly possible. But we're doing some heavy lifting here. No n00bs. Daily engagement. Regular 7in7-quality content. It's the best experienced nomad community on the planet.
After you sign up for an annual 7in7 Society membership, we'll send you an email within 72 hours with a unique discount link to buy your ticket to 7in7 Year Four!
Don't see your question here?
---
Join the 7in7 Society for year-round global community and mayhaps some cool badges
---

7in7 Society
digital membership
What's included?
Year-round global community

Monthly expert sessions (Q&As and webinars)

10% off your ticket to 7in7 Year Four 1

a US$58 value!

Coworking hangouts

Private Facebook group

Seasonal challenges

Nomad achievement badges
US$15/mo.
– OR –

Get 2 months free!


US$150/yr.