Kyrie spent most of this spring bouncing around Southeast Asia hunting for venues. Coworking spaces, theaters, gardens – nothing was off-limits. We knew we needed a special place for our crew of incredible nomads to come together and share ideas. And of course it needed super fast wifi.
So it's with an enormous amount of excitement that we debut the location for our inaugural conference…
Welcome to the Egg.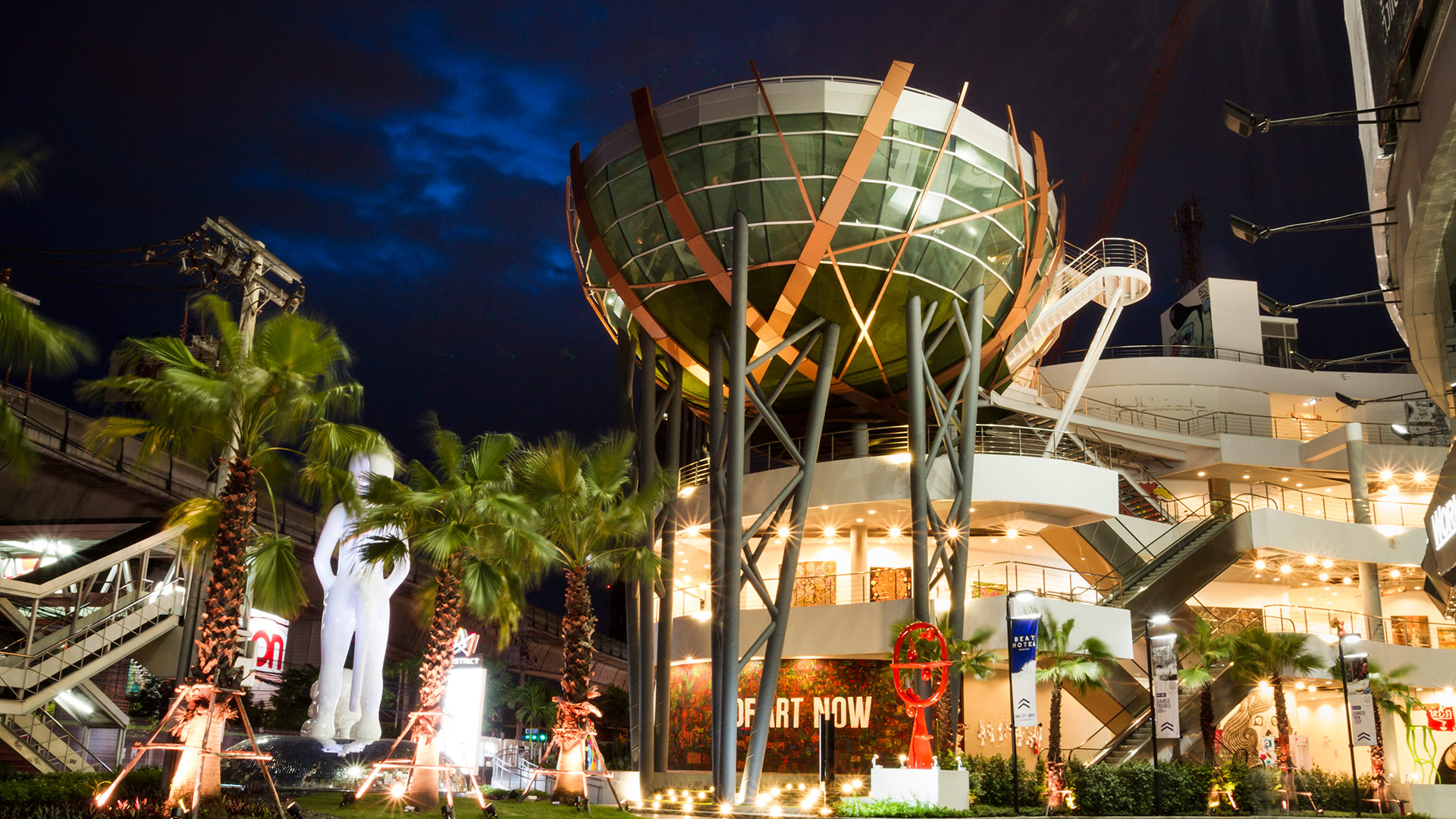 Image courtesy of w-district.com
Officially known as the E88 Bangkok, this space is a combination venue, coworking space and rooftop lounge with access to 24-hour coffee and tons of amazing street food.
Oh yeah, and the wifi is solid.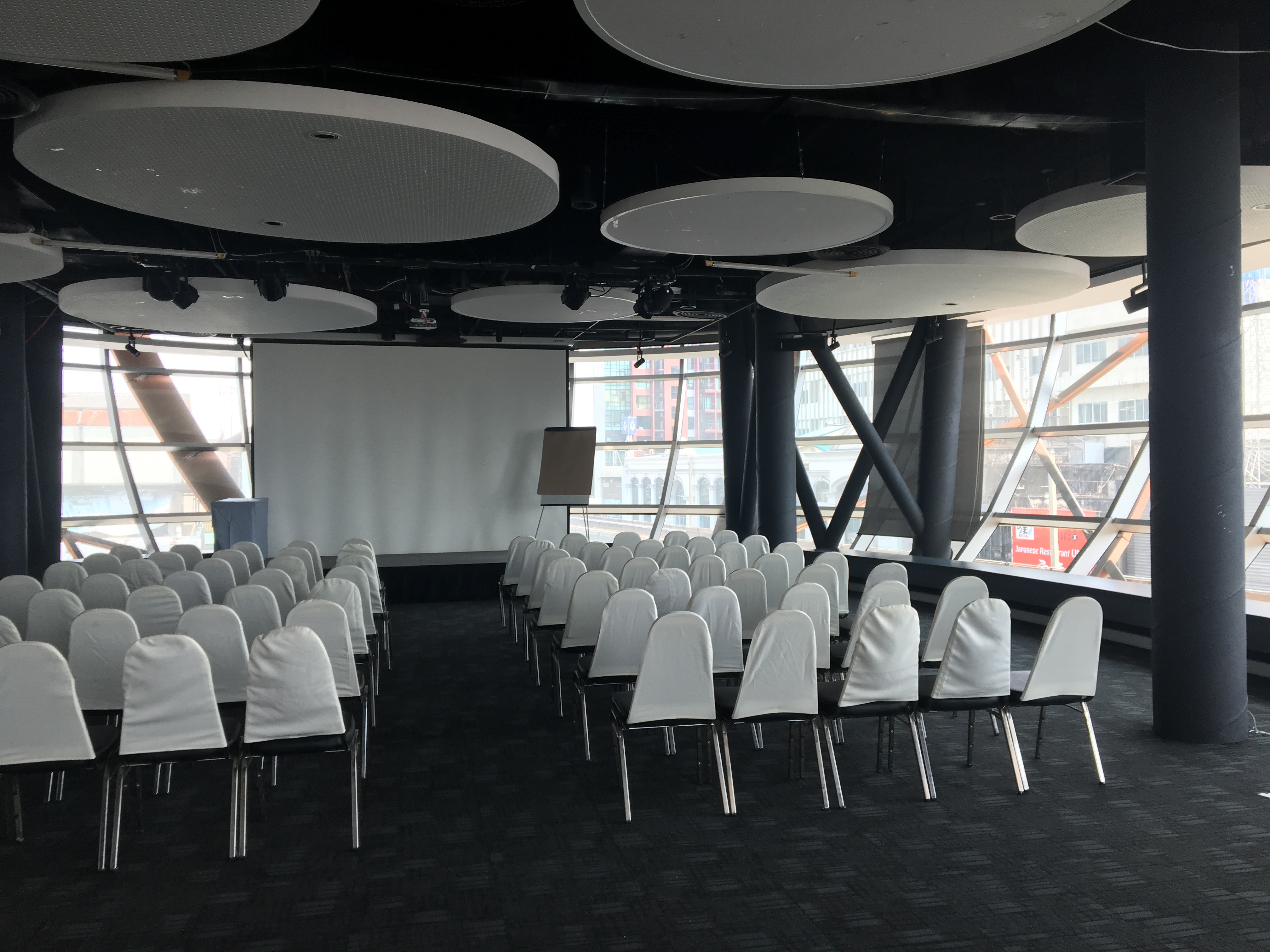 Plus, it's shaped like an EGG you guys!
We'll be inhabiting both the "egg" and the "chicken" rooms for our two-day gathering, one for the main event and the other serving as our full service lounge with plenty of plugs, coffee and food so you can take a break and stay connected at all times.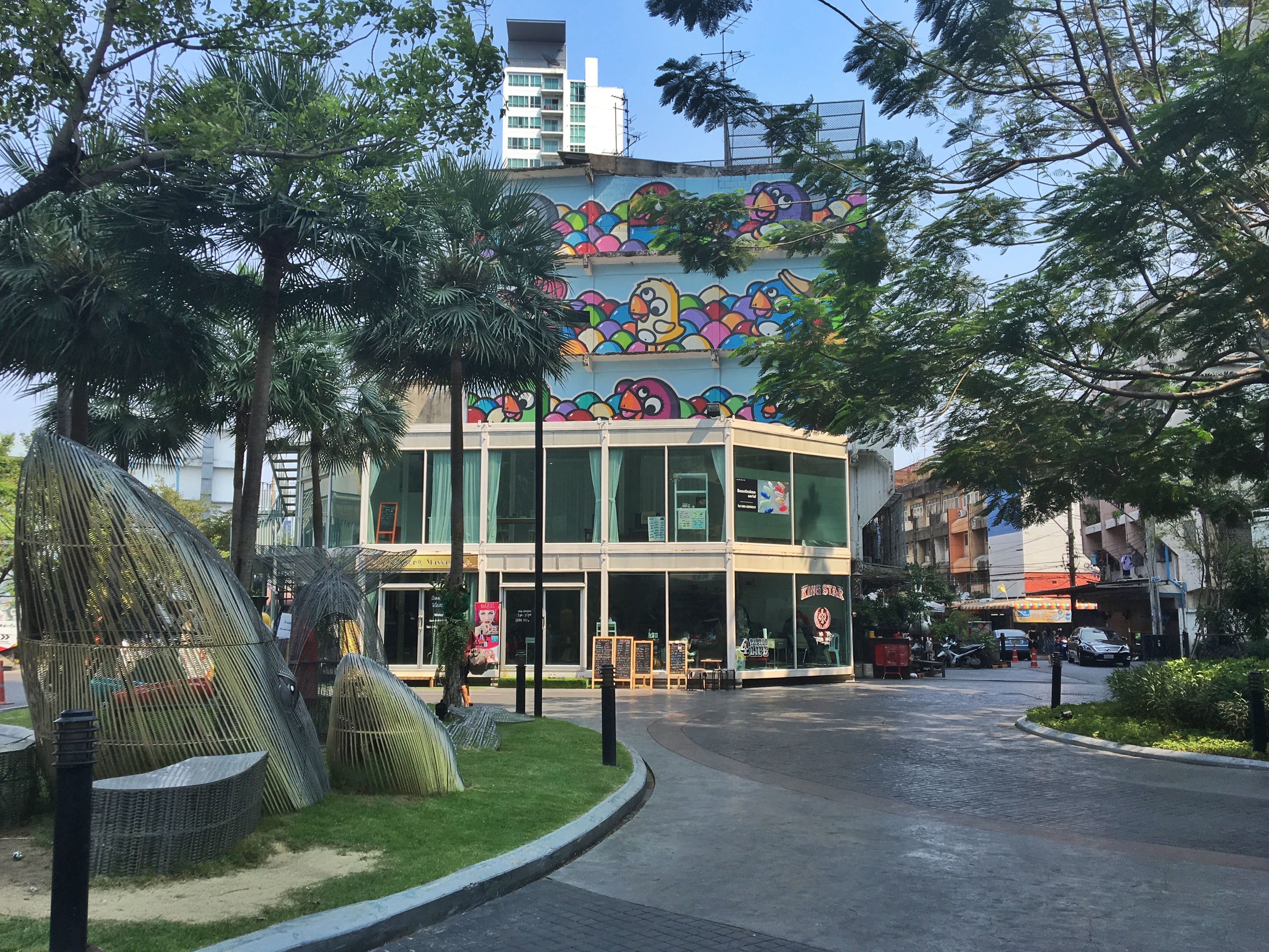 This is a super creative space that's perfect for all of us to come together and dream up the future of digital nomading.
If you aren't already convinced, here are my top three reasons for you to be excited:

We searched long and hard to find the venue that would be most easily accessible to all. Not only is the space literally next to the Phra Khanong BTS station, it also has elevators and escalators so everyone can join in.
We're committed to making this conference open to everyone, so if you have a concern about accessibility, let us know.

Not only is the space shaped like an egg (perfect for hatching ideas!) and versatile for our needs, but it's covered in art. There are endless epic murals for you to take cool Instagram shots in front of.
And if you need more art in your life, you can stay in the attached hotel where each room is decorated by a local artist and no two rooms are alike.

As if everything above weren't enough, the best Bangkok has to offer is right around the corner. Sample the infamous street food, explore art galleries, shop cool boutiques, and spend time with your fellow nomads at some of BKK's chillest hangout spots. Nick is planning to host a meetup at the board game cafe across the street. Which is also open 24 hours a day. Because of course it is.
This video does a great job of introducing you to the vibe of Phra Khanong…
This venue has it all. We couldn't be more excited to welcome you all there in October! So what are you waiting for? Grab your Super Early Bird tickets while you still can!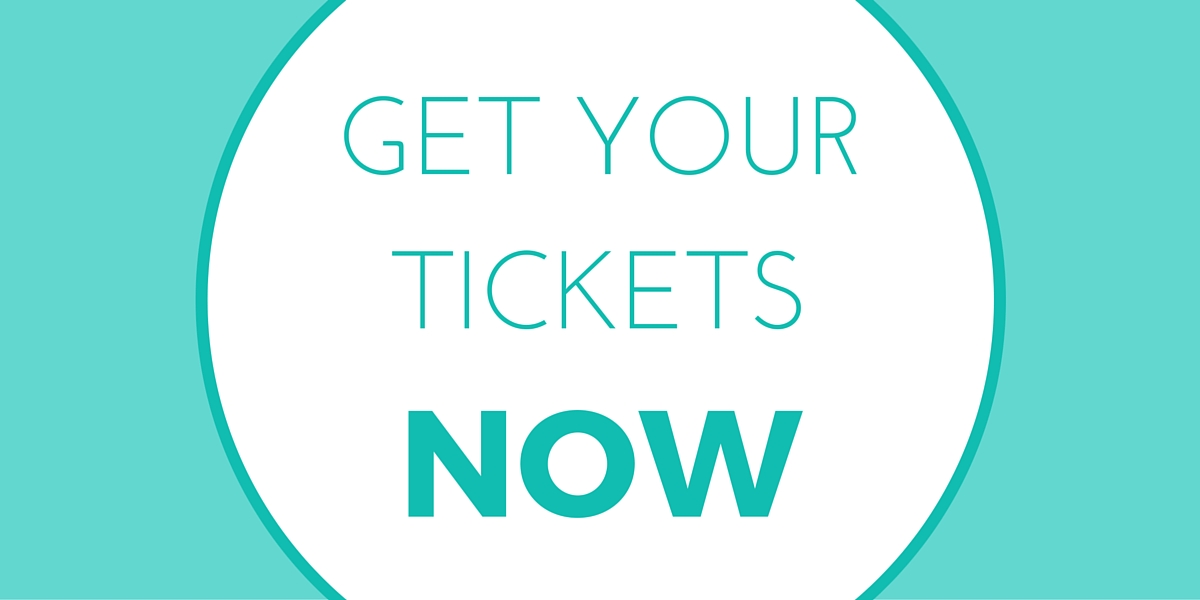 Share your excitement in the comments! GIFs are welcome 🙂