This has been quite a year for the 7in7 team!
Our squad has been busy running our latest retreat in the South of France, enjoying the first-ever 7in7er wedding, and prepping the greatest 7in7 conference yet ?
And now, we're thrilled to introduce you to the speakers, panelists, and workshop leaders who will be joining us in Wellington for 7in7 Year Four!!
WORKSHOPPERS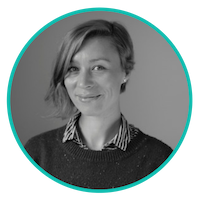 Navit Reid
Tech for Non-Techs: Actualizing Technical Ideas with No Technical Background
Thursday, October 24
11:30am-1pm
Navit is the Founder of Wanda Maps, a traveler community and map planner centered around ethical data management. Her workshop will help nomads who have great ideas – but who don't necessarily have the technical or financial means to realize them – remove barriers so you can free up those brain juices and make your idea real. If you've ever considered switching careers or are already well on your way to launching something, you're not going to want to miss this!
Janice Chaka
Get Your Podcast Started
Thursday, October 24
2pm-3:30pm
7in7ers will know Janice, founder of The Career Introvert, from her wonderful speech at 7in7 Year Two in Barcelona! You may also recall her absolutely packed meetup discussing podcasting at last year's event in Medellín. So, this year, we've asked Janice to return and use her expertise as a podcast coach to run a workshop that will walk you through how to grow your brand with podcasting. She'll show you how to match your podcast to your business, personal, or community goals, how to plan out your episodes, get your logistics in order, and how to launch yourself out there! Stop dreaming, start podcasting.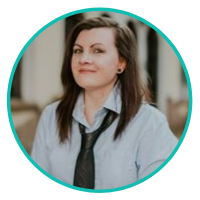 Beck Power
Creating New Revenue Streams as a Digital Nomad
Friday, October 25
10am-11:30am
If you've been to 7in7, you know Beck. She's been to every single conference so far, and this year she's bringing all her lessons from her life as a serial entrepreneur to a workshop that will teach you why and how you can diversify your income as a nomad. Get ready for lots of strategy talk and to come away with at least one new idea for adding to your annual income. I know we're all excited about that!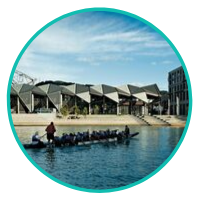 Hidden Māori Treasures Cultural Walking Tour
Te Wharewaka o Pōneke
Friday, October 25
12pm-2pm
You can't come to New Zealand without experiencing the beautiful Māori culture! Discover Wellington's hidden Māori treasures and view the archaeological remains of a whare on the Pā site, hear the story of the people who lived in the Pā and their journey to Wellington, and gain exclusive access to a non-public excavation site. Important: The tour does not take place in the workshop venue! The exact meeting place and time will be confirmed shortly.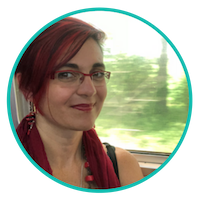 Jennifer Sutherland-Miller
Have Kids, Will Travel: A Bootcamp for Big-Time Travel with Kids
Monday, October 28
1pm-2:30pm
Jennifer is part of the Tortuga Backpacks team, the co-founder of Travel Access Project, and a sought-after leader in the worldschooling movement. She raised her four kids while traveling the world for 8 years and is running a workshop at 7in7 to show current & future location independent parents how to manage longterm family travel and explore the ways in which you can blend children into your lifestyle. If you think you might want to have kids someday (or already have them!) you're going to want to be at this workshop!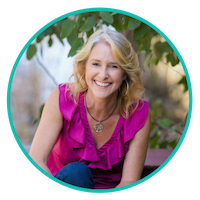 Elizabeth Miner
Empowerment Self Defense for the Traveler
Monday, October 28
3pm-5pm
Year Three attendees will remember Elizabeth from our incredible "16 to 60s" panel on the main stage. This year she's returning to 7in7 with a workshop designed to help us take control of our safety, learn conflict avoidance techniques, and practice physical moves to protect ourselves when necessary. All in a safe space. Get ready to feel powerful!
SPEAKERS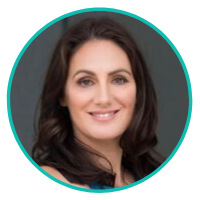 Natalie Sisson
How to Stay on Purpose and Prioritize the Most Important Things in Life
We're thrilled to have Ms. Suitcase Entrepreneur herself, Natalie Sisson, join us this year! As one of the founders of the digital nomad ecosystem, she knows all about the lifecycles and struggles of location independent life. After setting up a home base and coliving space in New Zealand, she's looking at life from a new perspective. She'll be talking to us about how to take our big dreams and break them down into daily achievable goals.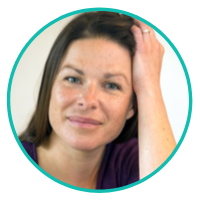 Kathryn Curzon
How to Make Burnout Your Best Friend
A freelance writer and award-winning author, Kathryn also co-founded Friends for Sharks and has worked tirelessly for shark conservation. After completing a 10-month global advocating tour across 87 events in 8 countries, she experienced burnout so severe it derailed her health and life. She'll be talking to us about how to recognize the signs of burnout before they consume us, and how to support ourselves and our friends when it happens.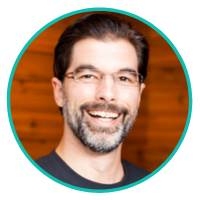 Caelan Huntress
Questions to Collect Referrals and Testimonials
Creative Director and nomadic father of three, Caelan is joining us to talk about the classic paradox that the most profitable questions we can ask our customers and clients are also the ones we fear the most to have answered. He'll bring us new ways to get the most valuable few sentences we can have in order to thrive professionally and improve our working relationships.
Steph Smith
Learning About Cultures Through Untranslatable Words
Steph is Head of Publications at remote-first company Toptal and one of Maker Mag's top 10 female makers of 2018. She'll be coming to the 7in7 stage to talk about how we can learn more about the cultures we inhabit – and the way these surroundings affect us – through an unlikely source: words that can't be translated.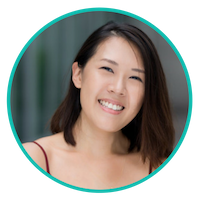 Stephanie Lee
Vulnerability & Remote Collaboration
As the Operations & Team Experience Manager of the 100% remote squad at Buffer, Stephanie knows the challenges of being a remote worker all too well. She'll speak on the 7in7 stage about how we can focus on creating connections and safe spaces to help work become a way to flourish, not just a way to make money.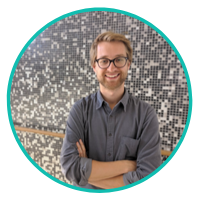 Julian Prester
Becoming a Digital Nomad: Identity Emergence in the Meshwork of Life
Julian is a nomadic PhD candidate at the UNSW Business School in Sydney. He is doing research at the intersection of technology, work, and organizations; focusing on various forms of digital work. He's coming to 7in7 to present an academic perspective of the digital nomad phenomenon. In particular, Julian will talk about the emerging identity of digital nomads and how a feeling of being in-between can sometimes be a good thing.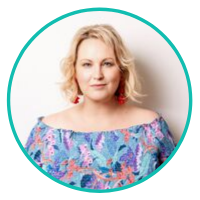 Emma Heuston
Better Remote Work Policies and Benefits
As founder of The Remote Expert and author of The Tracksuit Economy, Emma uses her legal skills to help remote workers protects themselves and grow their businesses. She'll be talking to us about how treating our employees, ourselves, and our contractors & partners well by instituting positive policies is beneficial to both our businesses and our relationships, whether we're solopreneurs, running our own team, or working for a remote boss.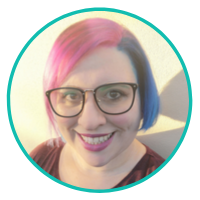 Hilary Callaghan
If I'm Shining Everybody Gonna Shine
As Director of HRebel and a remote work advocate with Grow Remote, Hilary works with companies worldwide to find the best ways to grow, and it's always "intersectional or bust." She'll be talking to us about how we all have far more power than we think to involve a more diverse group of people in our remote world. Also, her talk title is a Lizzo lyric, so you already know you're going to love her.
PANELISTS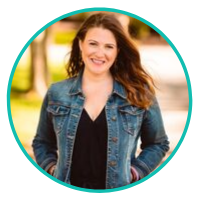 Ali Greene
Panel: Caring for the Mental Health of Digital Nomads
As Director of People Operations for the fully-remote team at DuckDuckGo, Ali is responsible for the wellbeing of every employee all over the world. She'll be joining our panel on mental health to talk about how we can become resources for each other and help break down stigmas for everyone's benefit.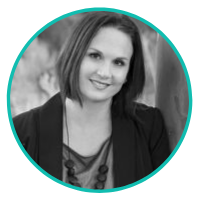 Dr. Bailey Bosch
Panel: Caring for the Mental Health of Digital Nomads
As the founder of Remotestar Consulting, Bailey uses psychometrics to determine who is best suited to the world of remote work and to help location independent entrepreneurs find their talents. As a mom of five, she's an advocate for women gaining greater freedom through remote work. She'll be joining our mental health panel to talk about how setting boundaries can help us all find a more healthy life.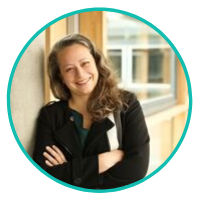 Dr. Sonia Jaeger
Panel: Caring for the Mental Health of Digital Nomads
7in7ers will remember Sonia from her incredible workshop at 7in7 Year Three in Medellín! She's a nomadic psychologist and psychotherapist who understands the rigors of location independence. She's returning this year to join our panel on mental health to talk about how we can find good location independent therapists and build those relationships remotely.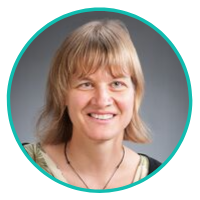 Dr. Wokje Abrahamse
Panel: Climate Change & the Digital Nomad Lifestyle
In her role as an environmental psychologist at the Environmental Studies School of Geography, Environment and Earth Sciences at Victoria University of Wellington, Dr. Abrahamse researches human behavior in relation to a range of environmental issues, such as our energy use, our travel choices, and our food consumption. She'll be joining our panel to talk about what affects our engagement with the topic of climate change and how we as a nomad community can adopt environmentally friendly behaviors.
Jess Ducey
Panel: Climate Change & the Digital Nomad Lifestyle
As Co-Lead of the Zero Carbon Challenge, Jess works to support early-stage ideas, projects, and businesses that help to lower carbon emissions in Wellington as part of the city's goal to become a zero-carbon capital city. She'll be joining our panel to talk about what we nomads, in our role as global changemakers, can do about impacting climate change in the places we love.
---
You do NOT want to miss this awesomeness! These amazing nomads will be sharing stories, wisdom, laughs, and hard-earned knowledge in Wellington this October. Have you got your ticket?
Tickets are 70% sold out so don't wait!!
See you in Wellington, nomads!!