As many of you are arriving in Medellín for the first time, one of the most important things you'll need to know is how to get around! Here are some friendly tips to help you have a smooth experience as you get to know the City of Eternal Spring…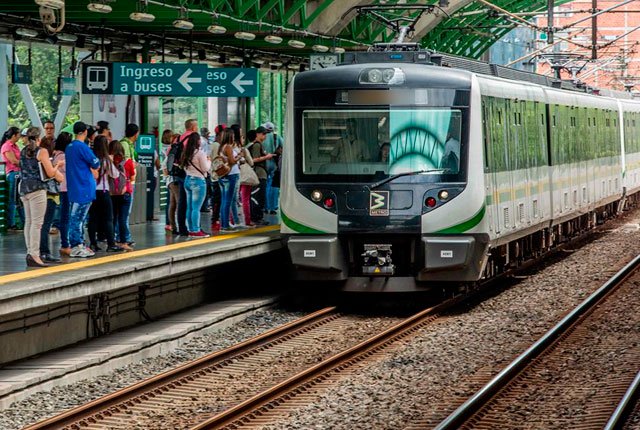 1. The locals are very proud of their Metro and Metrocable, be sure to take them!
As Medellín's pride and joy, the Metro is one of the fastest and cleanest in the world! With just one single metro ticket (Univiaje) that costs $2,400 Colombian pesos, (around US$0.77), you can access to all areas of the city from north to south. The hours of the metro are Monday to Saturday: 4:30 AM – 11 PM and Sunday: 5 AM – 10 PM.
Another source of local pride and super-fun public transportation is the Metrocable. These are cable-car lines built to head up the remote hills and Park Arvi in Santa Elena. If you want to check out the magnificent views of this city, be sure to check it out! (The three main metrocable lines are included in the price of a metro ticket!)
If you plan to travel around the city, buying multiple tickets for several days use is a great time-saving option! And if you plan to stay in Medellín for a while, getting a "Civica' card will provide with discounted tickets and save you some time queueing in front of the ticket office.
2. Taxis are everywhere, and they have their own etiquette.
Taxis are everywhere in Medellin and there are apps you can use to call them. The most common two are EasyTaxi and Tappsi. They do have a minimum fare, and the final price is displayed on the meter. Have cash ready to pay.
It's important to know how to tell your taxi driver where you're going IN SPANISH (write it down or show them on a map if you're not confident) – start by saying the neighborhood, and then the cross streets. (The addresses in Colombia are very unusual and Google Maps doesn't handle it well. This local blog has a great tutorial to help you learn your way around.)
As you're getting in and out of taxis, be careful closing the door, and do it very gently. Drivers are very protective of their cars and will get upset if you slam the door.
3. Uber is also a great way to get around.
Uber is our team's favorite way to get around. Even though it's not fully legal, everyone uses it anyway. It's especially helpful if you don't know how to give directions to your driver in Spanish because the app takes care of everything and many Uber drivers speak some English. Just be sure to sit up front, not in the back seat like a taxi.
VERY IMPORTANT: Do NOT take an Uber from the airport. Either hop in a taxi or – even better – arrange to have a driver meet you outside baggage claim. Your Airbnb host can usually arrange this or use this great site to book a car in advance.
4. Watch out when walking
The perfect weather makes this a great city for exploring on foot, but be warned: vehicles will NOT stop for pedestrians here! When walking, make sure you only cross the street when no cars are coming, or when you have a green walk signal. And always look both ways for oncoming cars and motorcycles!