It's been a few weeks since our inaugural conference, and though we're usually quite humble we don't mind saying it was a MASSIVE success! Tons of the incredible entrepreneurs, remote workers and globe-trotting freelancers who experienced 7in7 Year One have already bought tickets to meet us next October in Barcelona.
We came, we bonded, we planned new adventures. And none of this would have been possible without our incredible sponsor Tom Bihn.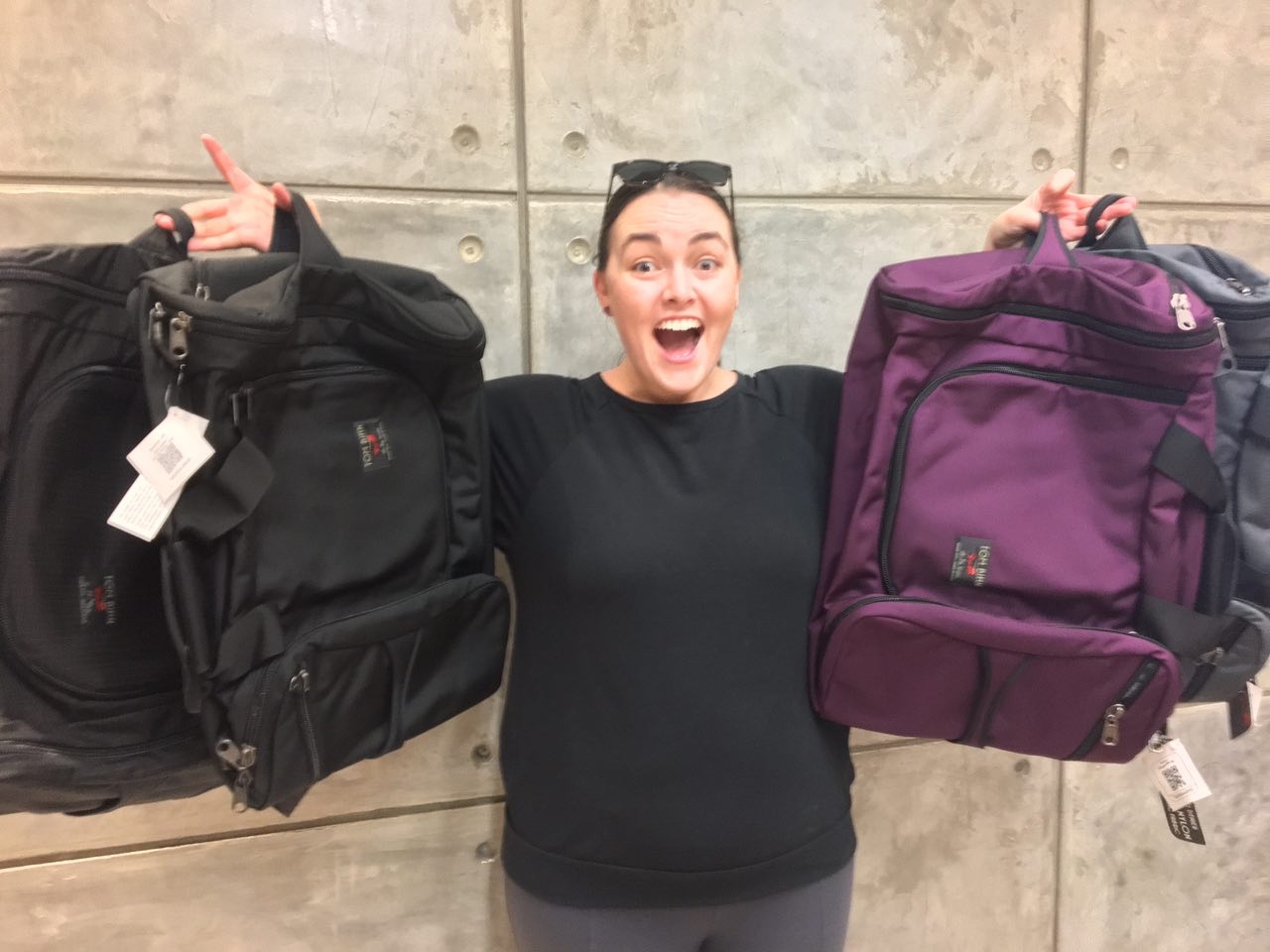 It's no secret that our team loves our Tom Bihn backpacks. Co-founder Kyrie was so jealous of the rest of the team's Aeronaut bags that she was ready to bribe anyone to bring one of these handcrafted beauties over from the States for her upcoming winter journey around Southeast Asia.
But as luck would have it, she didn't have to resort to bribes.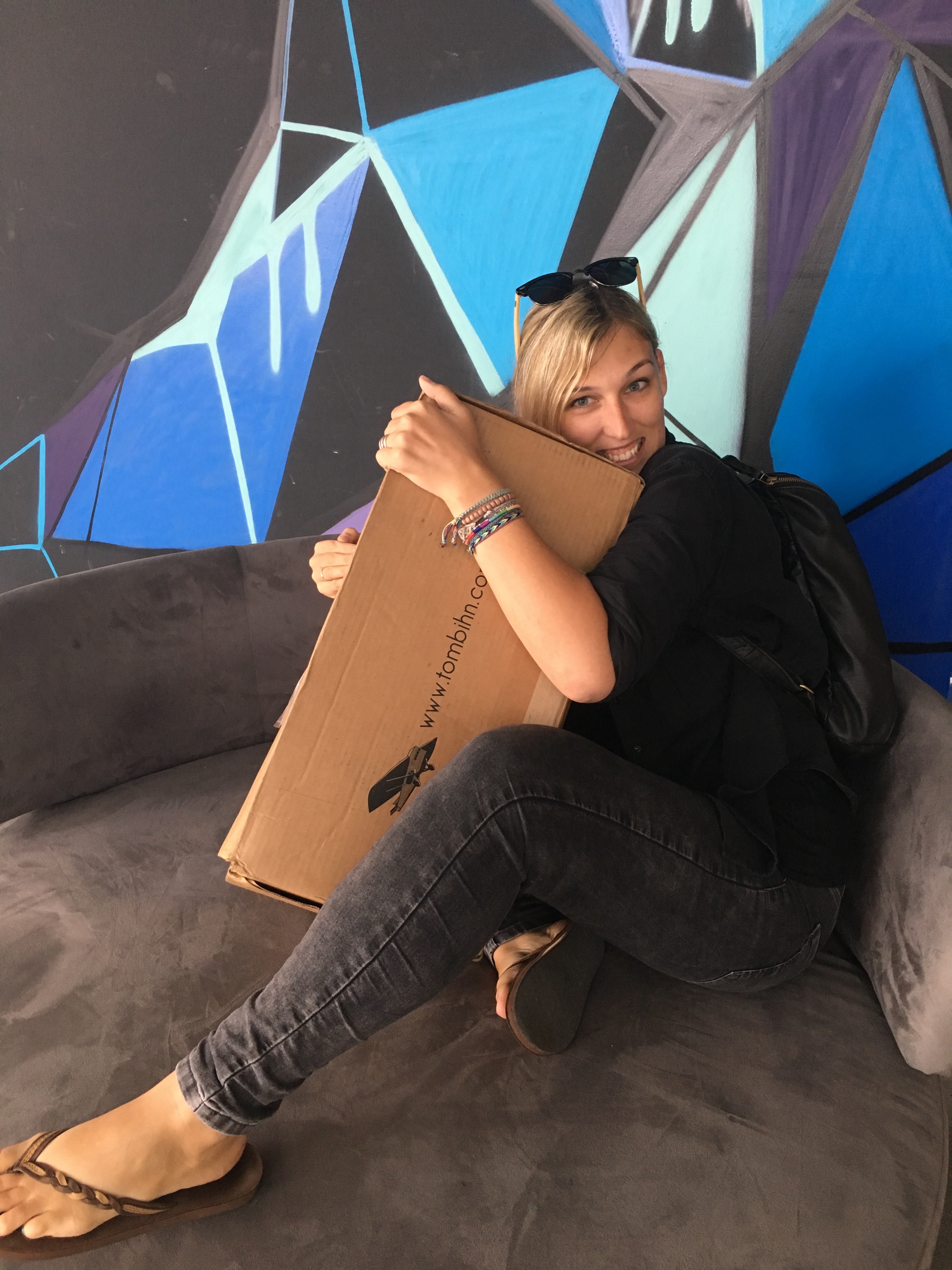 When our box of goodies from Tom Bihn first arrived in Bangkok we geeked out hard.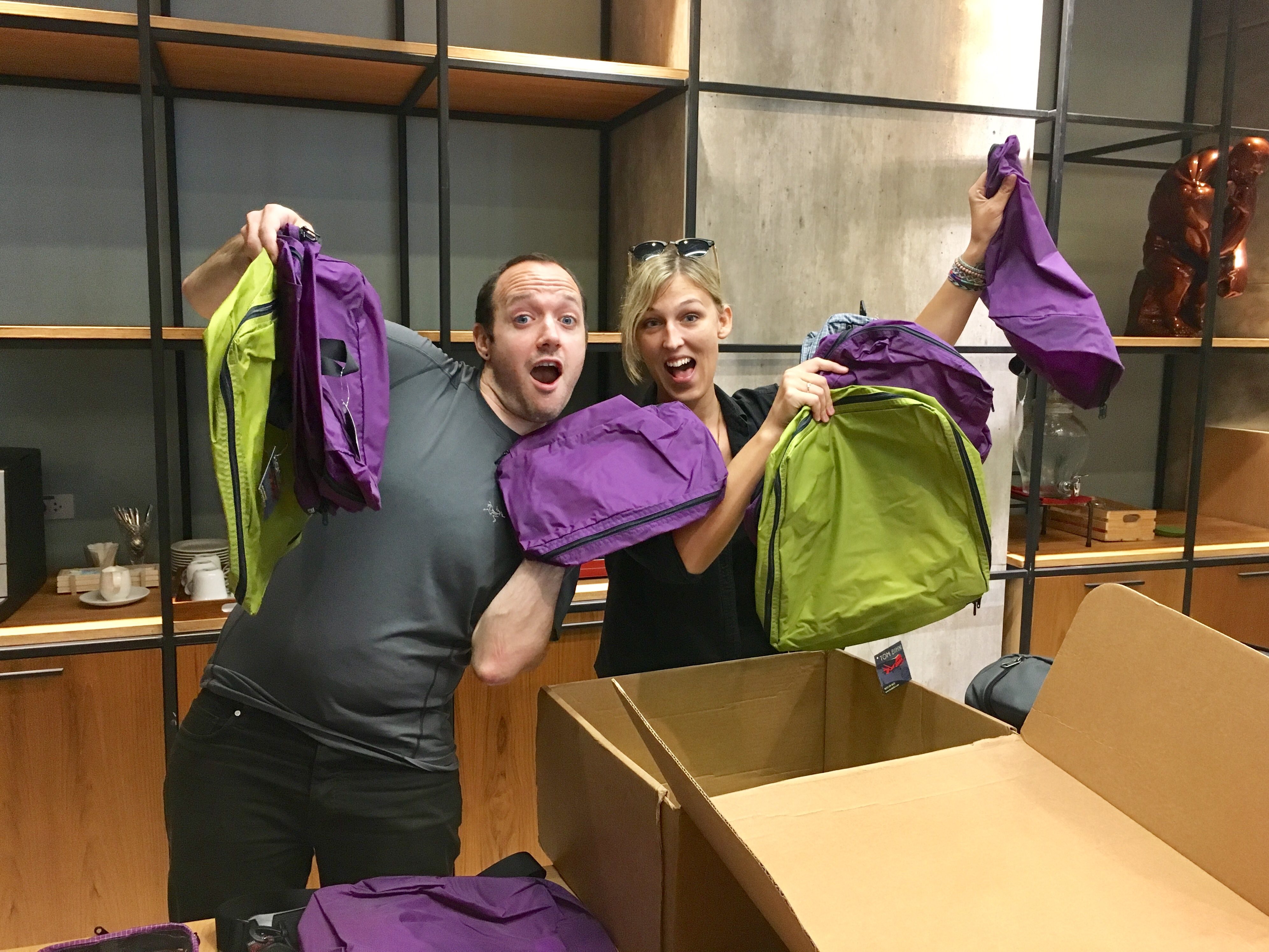 This was a super-secret surprise for our attendees. We would hold a packing contest on stage during the conference and – unbeknownst to the three lucky competitors – everyone who participated would leave the stage with a complete Tom Bihn care package: an Aeronaut 45 with all the trimmings including stuff sacks, packing cubes, and liquids bags.
The fourth bag would be raffled off at our After Party along with a whole bunch of other TB gear. (And our team did a great job of resisting bribes to rig the vote. Go volunteers!)
Of course, that meant Kyrie wasn't going to get a bag.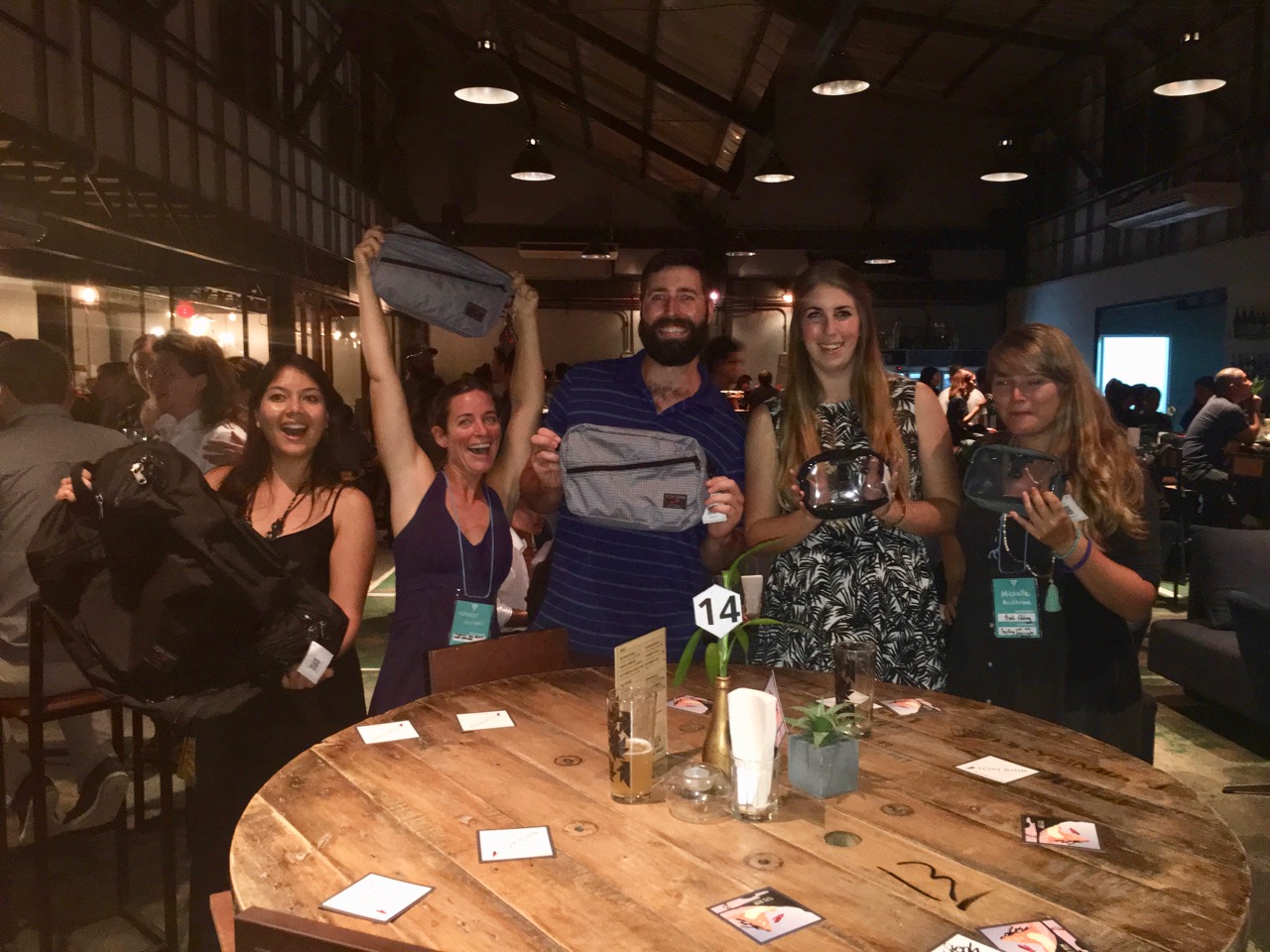 BUT THAT'S NOT THE POINT!
Our attendees did amazingly well at the packing challenge, managing to fit their entire assigned packing lists (one raincoat, 3 pairs of socks, one tube of toothpaste, etc) into their Aeronauts. And everyone who ended up with Tom Bihn gear was thrilled to have the perfect icing on their 7in7 cake.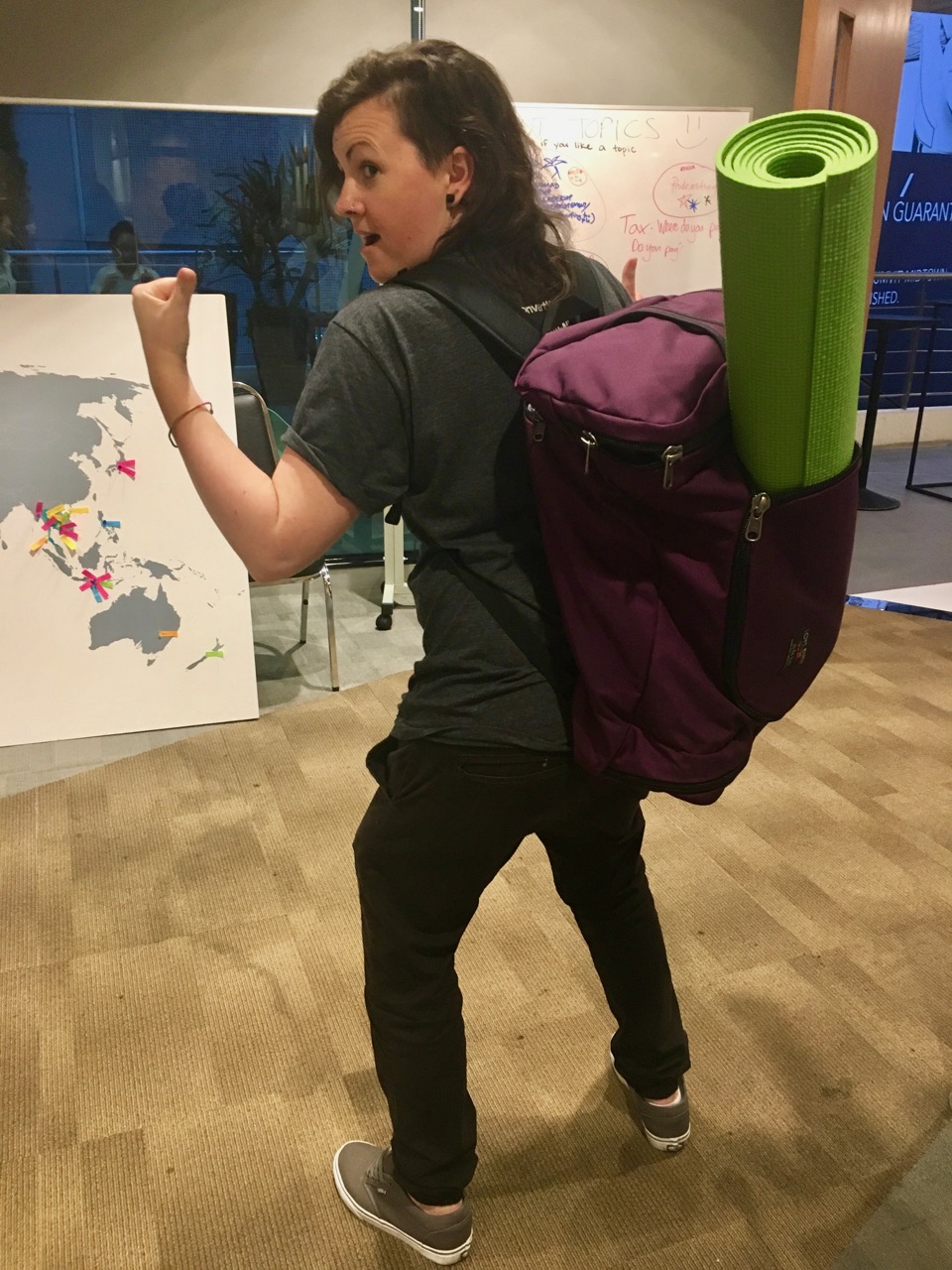 But then, just when we thought the day couldn't get any better… a miracle happened.
One of our packing challenge winners had just bought themselves a new backpack, and felt that although the Aeronaut was great, they didn't really need it. And so, on the final night of 7in7 Year One, with much fanfare and applause, Kyrie received the gift she had been coveting more than any other!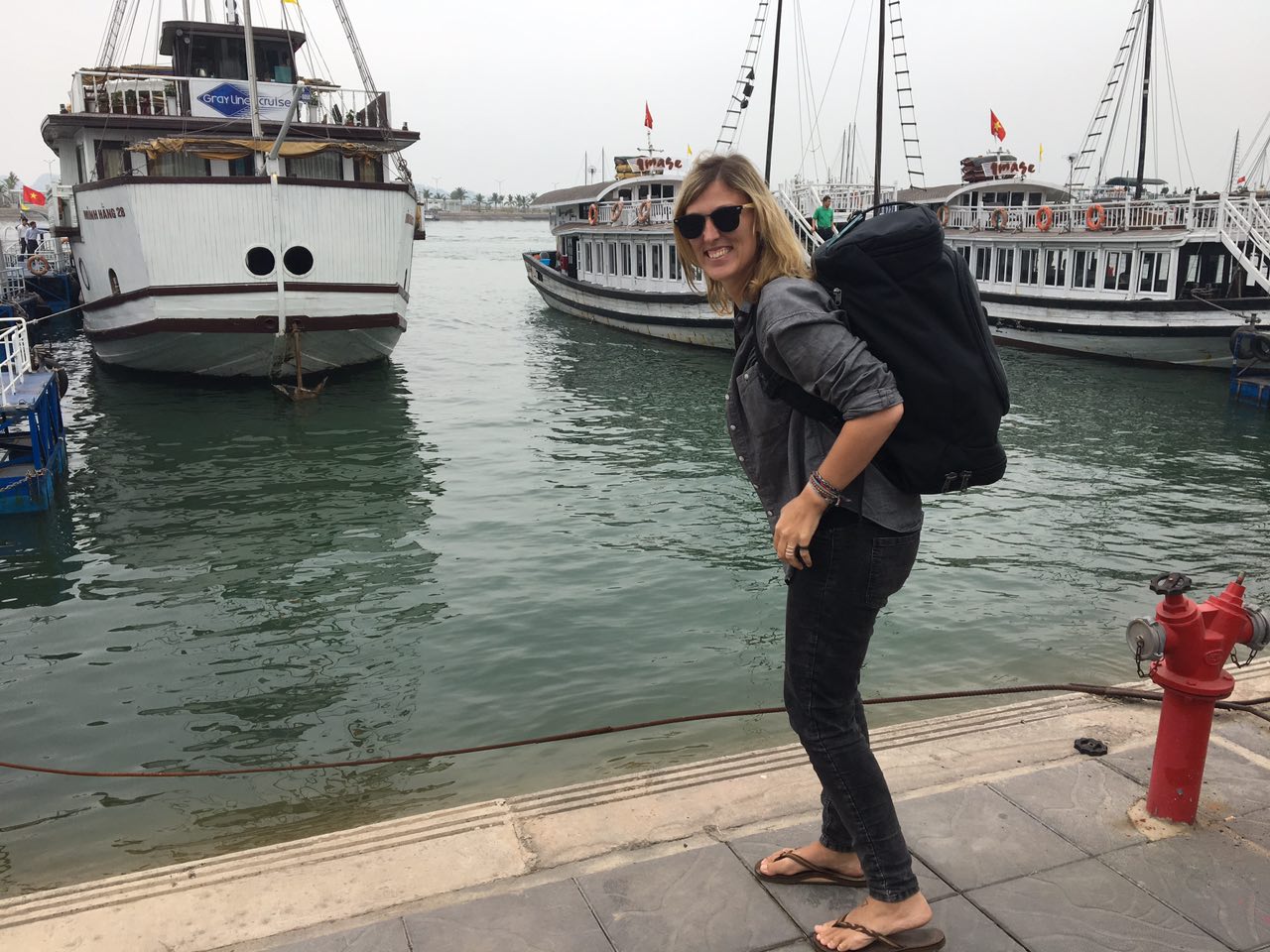 So now it's been a few weeks since our nomads jetted off to parts unknown with their new gear. And what do they think?
"The Tom Bihn shoulder bag is great! Lightweight, durable, an excellent size – I'm using it as my messenger bag almost every day." – Marbree Sullivan
"I've already taken it to Kuala Lumpur, Singapore and now Philippines (in Palawan). It's been able to adapt to both business trips and backpacker/leisure trips. I'm still discovering all it's nifty features. Really grateful and I'm putting it to good use!" – Stephanie Arrowsmith
And, the hero of our story….
"It's the best bag EVER! I get excited every time I need to pack because of my Tom Bihn Aeronaut <3" - Kyrie Melnyck
So the 7in7 team is ready for another year of nomadic adventures. And we're all geared up. Thanks Tom Bihn!