It's almost time to pack your bags for New Zealand! But what should you make sure you don't forget? We've got 3 items you will almost certainly need during your stay.
IMPORTANT: The weather in Wellington in springtime can be unpredictable. Generally, it's similar to London or San Francisco, which means you should be prepared for anything from intense rainstorms to bright sunny days by the sea! Layers are your friend ?
Temperatures will range from 15-18°C during the day (that's 58-64°F) and 8-12°C at night (that's 47-54°F). Here's the forecast for the weeks around the conference as of this writing: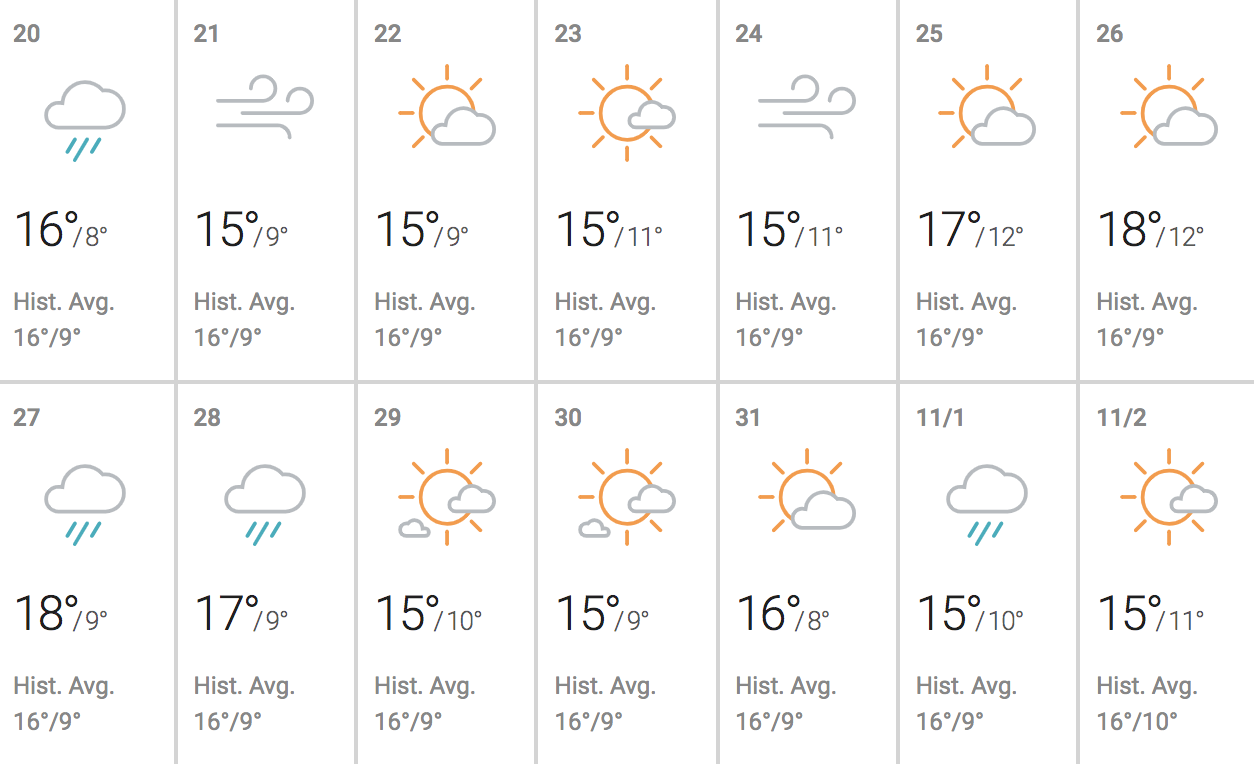 ---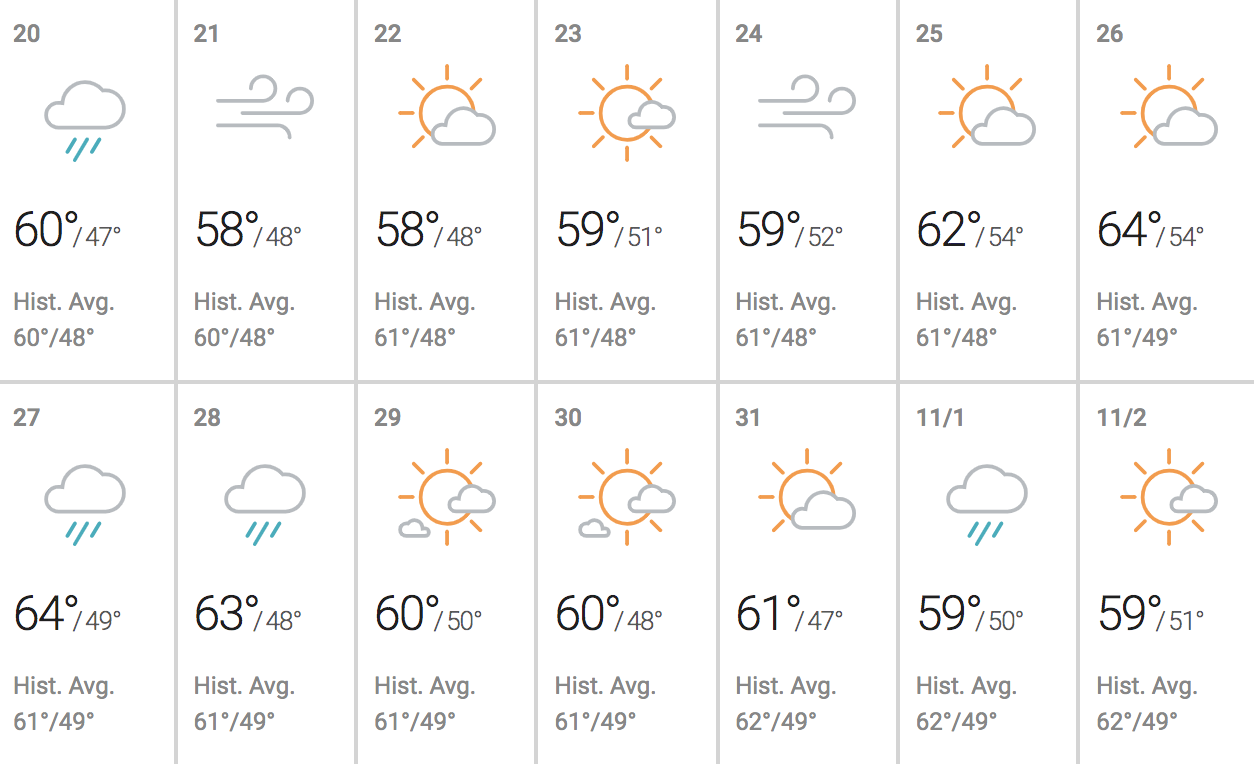 ---
So what should you bring to make sure you're ready for anything? I've seen people in Wellington this spring wearing everything from summery sundresses to heavy winter coats, so it's best to pack based on your personal preference (remember: LAYERS ARE GREAT) but here are a few things we think you definitely shouldn't forget:
A Rain Jacket
You remember jackets, right? Those things with long sleeves and a zipper in the front to keep you warm? If you've spent the last few years hopping from summer destination to summer destination, you might not remember how to wear one of these, but we promise it's just like riding a bike ?
We recommend a waterproof raincoat (it is spring – showers are bound to happen) that will also serve as a windbreaker. Wellington is known for its windy days, and you'll be glad for the protection!
---
Good Walking Shoes
Don't even think about coming to New Zealand without doing a bit of exploring! Whether it's walking the entire length of Wellington's waterfront, hiking (or "tramping" as it's called in New Zealand) the Tongariro Crossing to get views of Lord of the Rings' Mount Doom, or doing one of the famous multi-day treks on the South Island – you'll be glad for comfortable footwear!
And in case it isn't obvious from the paragraph above: flip flops (aka "jandals") do not count, despite Kiwis insistence on wearing them all year long. You will want your toes to be covered!
---
Warm Hat/Scarf & Sweater
You may not need these unless you're going to the South Island (which is closer to Antarctica, and therefore colder), but especially if you tend to think Bangkok in January can get "quite chilly" you'll be glad you have these to warm you up!
---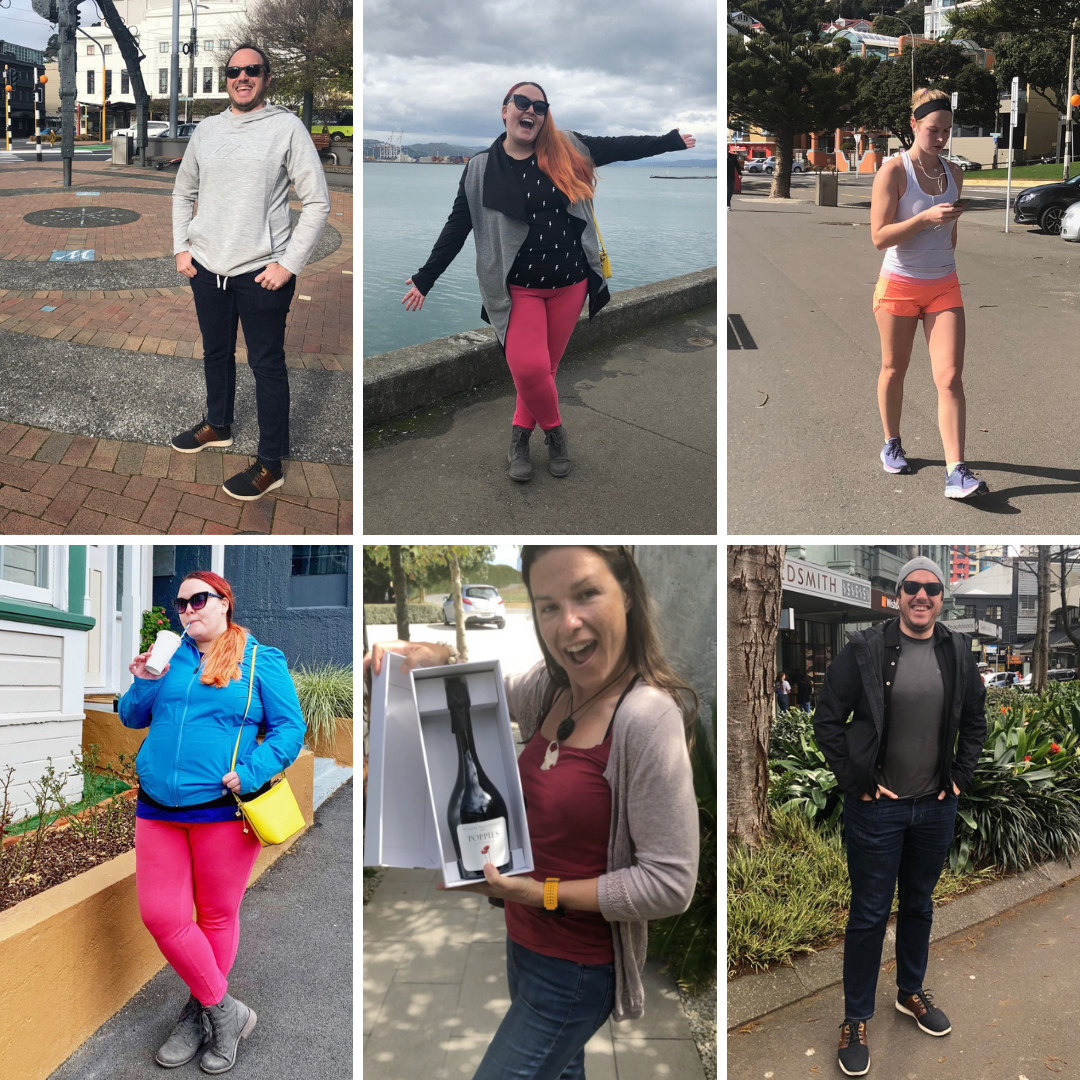 ---
Bonus: Your eVisa!
Ok, this isn't something you have to pack because it's digital, but we really don't want you to forget about it. All the details are here.
I would also recommend bringing a bathing suit (because you never know!) and stretchy pants because you're going to eat a lot of great food and drink a lot of New Zealand wine & craft beer while you're here!
---
Check out our friends Travel Fashion Girl or Tortuga Backpacks for a full packing list if you want more ideas, but don't stress too much. Wellington is a cosmopolitan city and has plenty of stores if you forget anything! We highly recommend checking out the Kathmandu Outlet for great deals on travel gear!
Got more questions? Join the Attendee Facebook Group and ask! Happy packing!