Hey there friends!
TONS of you already have your tickets to 7in7 Year Three in Medellín and, while I know you've looked at our super useful Google Map of the city, you probably have more questions about where exactly you should book your Airbnb/apartment/hotel.
Don't worry, we're here to help!
NEIGHBORHOODS TO STAY IN:
El Poblado
As you can see on the map, most 7in7 events will be taking place in the heart of the El Poblado neighborhood. If you want to be close to all the meetups, workshops, and parties (without having to battle Medellín's rush hour traffic), we recommend staying here.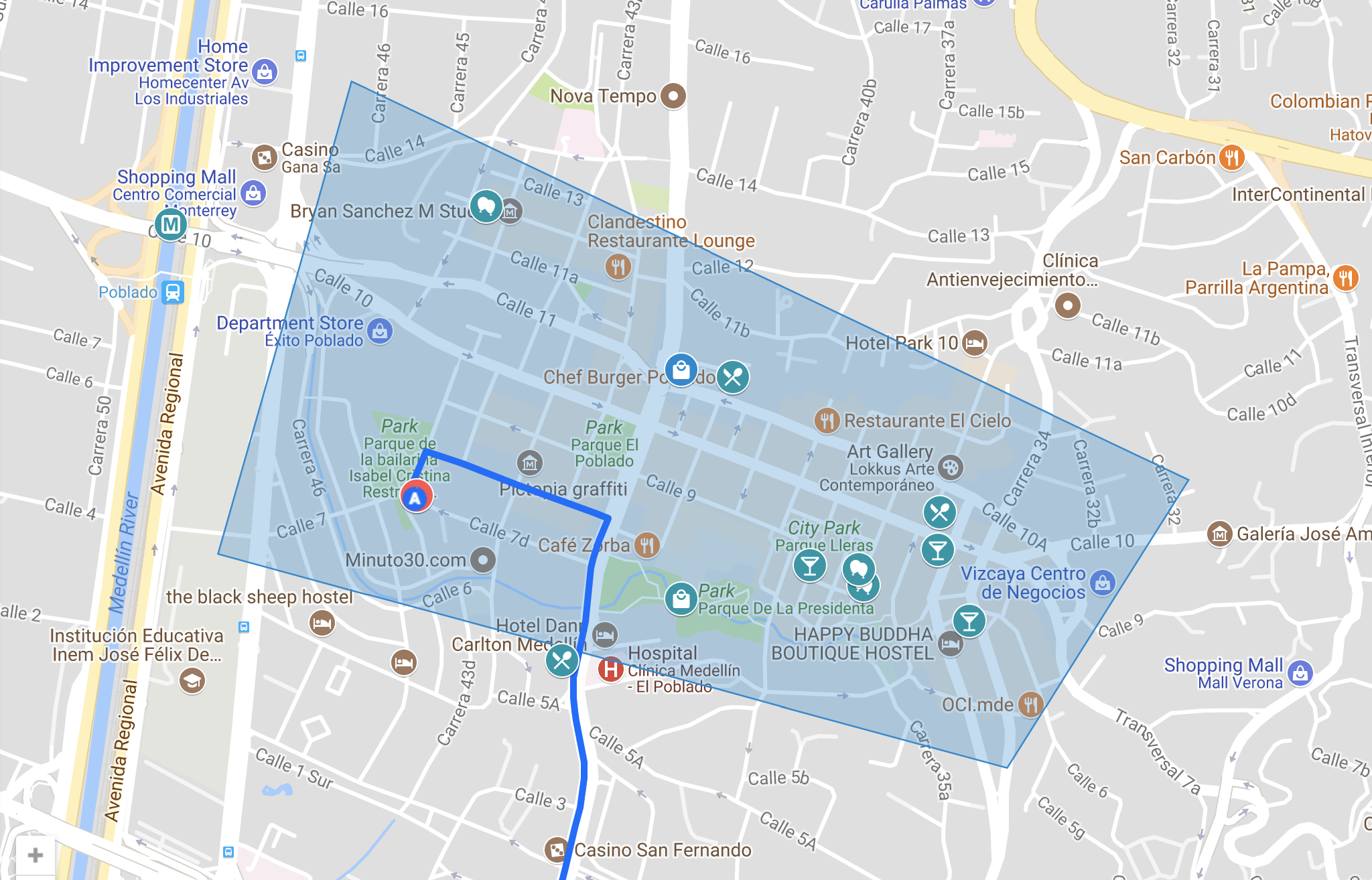 It's the most popular neighborhood with expats and travelers, so it's one of the only places in the city where you'll find some people speaking English. There's also plenty of coworking spaces, great cafes, and the widest variety of restaurants.
I really love this neighborhood on Sundays, when the Farmer's Market is open and the decades-old tradition of "ciclovia" takes place: the biggest street in town is closed to traffic so pedestrians, cyclists, and rollerbladers can enjoy a long walk through town. You'll see big families, lots of dogs, and plenty of smiles.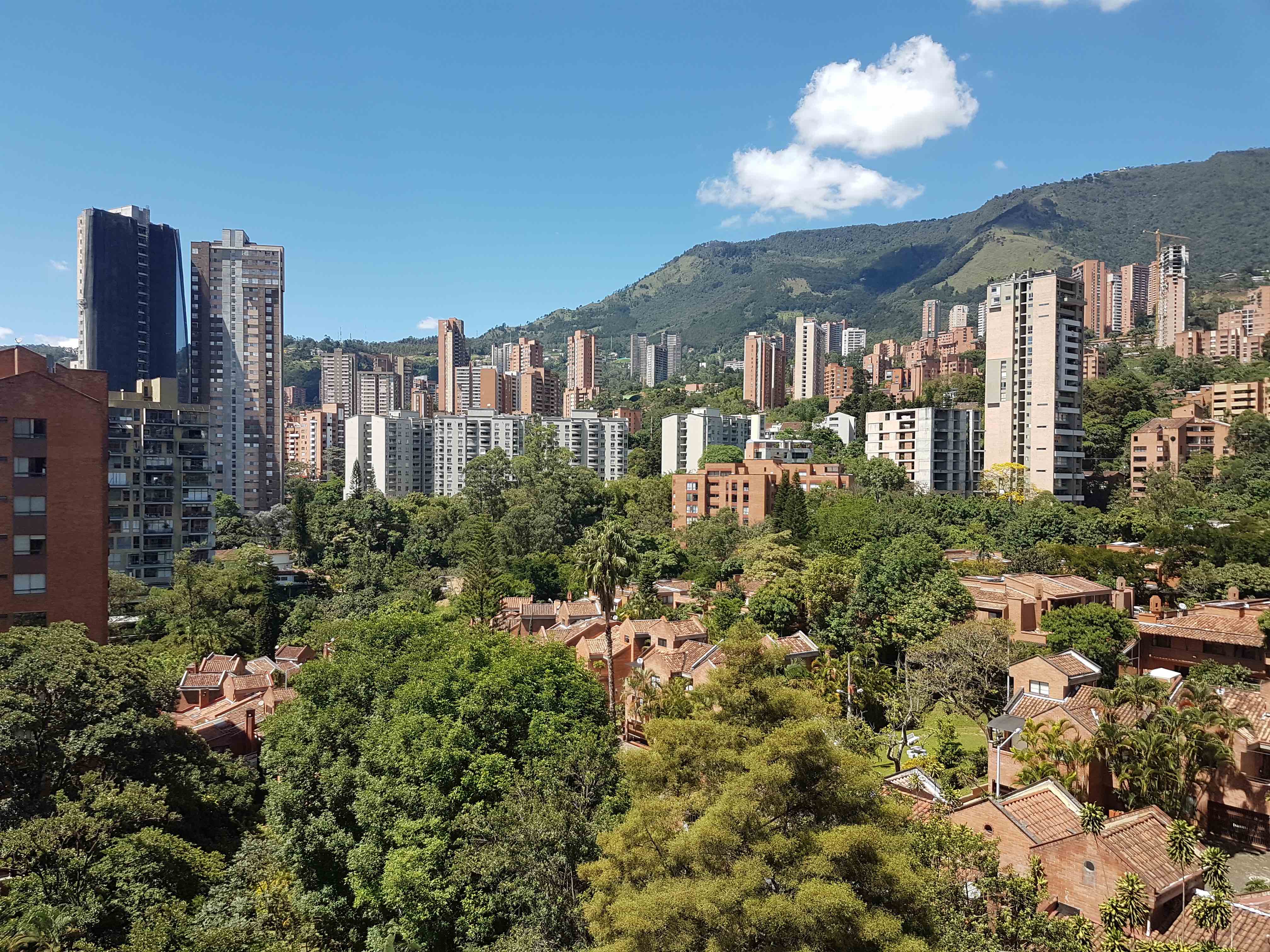 The 7in7 team will be staying right near our workshop space so we can easily walk to everything! (Except the main stage venue which is a quick 10-minute ride away.)
Note: El Poblado is on a big hill. As you go East along Calle 10 (away from the highway) the street rises higher. While it's never truly hot in Medellín, you will work up a sweat if you're walking a lot. My recommendation is to not stay any higher than the Selina hostel/coliving space unless you're prepared for a big hike or lots of taxi/Uber rides.
Though of course, the higher up the mountain you are, the better your views will be. ?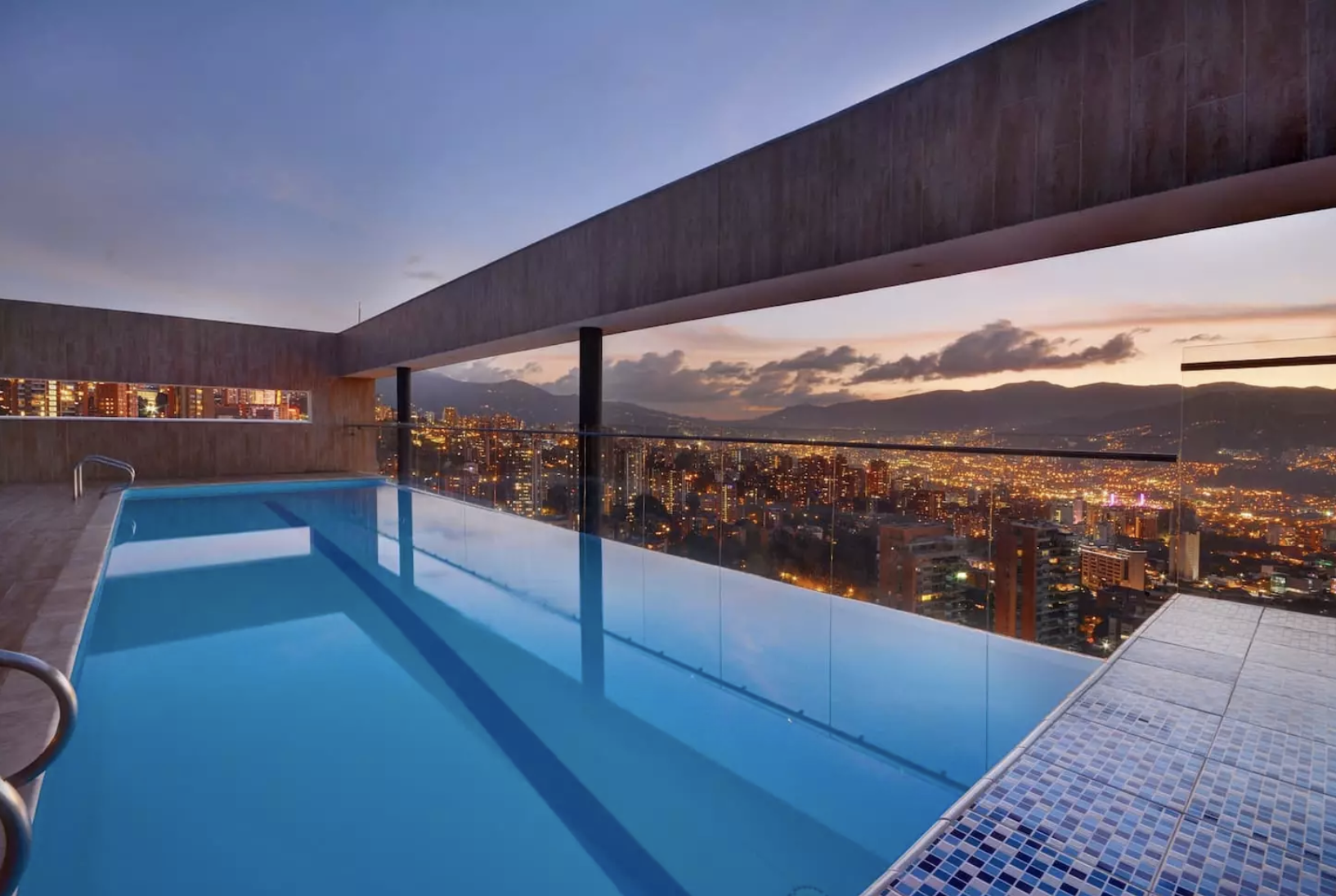 Envigado
Roughly 15-25 minutes from El Poblado by taxi, Envigado is a cool, relaxed town with a more neighborhood-like vibe. It's actually a separate city from Medellín altogether, and is home to the best coffee shop in the region! Just keep in mind that whether you're taking a cheap taxi, or the even cheaper Metro, you'll need to leave plenty of time to get to 7in7 events during rush hour.
Laureles
This is where the 7in7 team stayed in springtime and we loved it! A really relaxed vibe with a couple great cafes and restaurants, it's truly a place to slow down. It's also the best place for views of Poblado's lights from a top-floor apartment. With no traffic, it's only a 20-minute taxi ride to El Poblado. But at rush hour it can take you 90 minutes, so be sure you leave plenty of time if you choose to stay here!
OTHER THINGS TO KNOW:
WIFI: Internet speeds in Colombia can be slow. The fastest you're likely to get in an apartment is 20Mbps, so write to the host before booking to make sure you know what you're getting! Cafe wifi is very unreliable, so if you need super-fast speeds, be ready to head to a coworking space.
AIR CONDITIONING: Many apartments in Medellín don't have A/C. The locals will swear you don't need it, because this is "The City of Eternal Spring" and the weather is always perfect. I think most nomads would agree. But as someone who gets hot easily (I prefer Copenhagen over Chiang Mai) I like to make sure I have it just in case!
RAIN: Storm clouds do roll into the valley pretty often, so be prepared for an afternoon storm! Carry a raincoat or umbrella in your bag, and be ready for extra traffic when it happens as everyone gets into taxis. But if you can find a room with a view, the lightning shows are SPECTACULAR.
CLEANING: Pretty much every apartment owner in Medellín will help you set up a weekly cleaning. It's super cheap and the cleaner will do EVERYTHING for you, including change the linens, do the dishes, and even clean your spice containers. It's ridiculously thorough.
ADDRESSES: The addresses in Colombia are very unusual and Google Maps doesn't handle it well. This local blog has a great tutorial to help you learn your way around. My best advice is to learn what your closest major intersection or landmark is (a park, big store, or restaurant) IN SPANISH so you can easily direct a taxi driver there. Or just have the address & neighborhood written down.
Still have questions? Reach out to your local host or ask us! We're happy to help!