Can't wait to know who will be on this year's stage in Barcelona?! This page will be constantly updated as we announce new speakers, workshop facilitators, panelists, and other appearances at 7in7 Year Two.
Our goal has always been to find the most fascinating, diverse group of humans who have something amazing to share that we haven't all heard before.
So, without further ado, let's meet the Year Two family…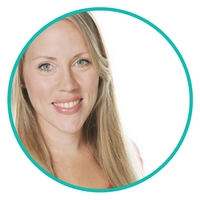 Coach, Speaker & Writer
Speaker
Redefining Success: Life as a Digital Nomad
A coach, speaker & writer, Anna is an incredible thinker and true 7in7 adventurer. She not only has a thriving business coaching those who want to make a difference, she also gives her time to schools where she helps young people think outside society's career expectations.
She's going to talk to us about how to make sure that our choices truly reflect what location independent success means to each of us.
–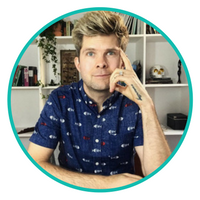 Publishing Specialist
Workshop Facilitator
From Idea to Done: How to Write and Publish Your First Book in a Month
A publishing specialist, author and book designer with a PhD in literature, Derek is absolutely the most qualified person to teach us how to go from "I should write a book" to actually doing it. He also hosts writing retreats in castles, in case you didn't think he was cool enough already.
–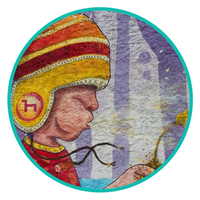 Data Consultant
Spotlight Speaker
How to be Queerly Nomadic (with a little dog, too)
A few years ago Finn quit their job, started a development consulting business, and went out to explore the world with their partner. Sound familiar? Try doing it while not quite fitting into society's expected boxes of gender and sexuality. And bringing an adorable little brown dog along for the ride.
–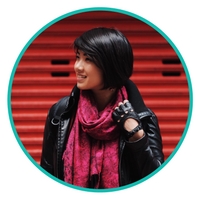 Product Designer & Researcher
Speaker
Travel Like a Global Citizen
Hannah turns problems into projects. A product designer & researcher, Hannah travels the globe connecting with communities and practicing her incredible photography. She believes that those of us who are lucky enough to walk the earth with our passports have a responsibility to get involved.
She's going to challenge us to see the communities we move through from a new perspective.
–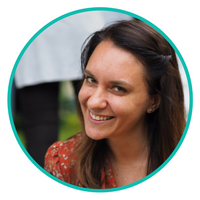 Author, Content Creator & Connector
Panel Moderator
TaaS: A Deep Dive into the Innovation and Challenges of Travel as a Service
A serial entrepreneur, remote work innovator, and soon-to-be author, Jacqueline has made herself an expert in the new industry of "Travel as a Service." From Remote Year to Hacker Paradise, she'll be leading a discussion on the value of these programs for experienced nomads and what the future holds as they mature.
–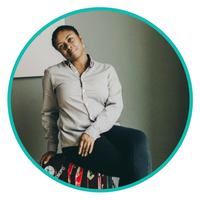 Career Introvert
Speaker
The Personality Puzzle: How to Work with Introverts in Remote Teams
An HR pro and host of The Traveling Introvert podcast, Janice is a nomad on a mission to break down barriers and make the world a better place for people of all personality types.
She's going to bust some introvert myths and help all of us learn how to work better with our friends.
–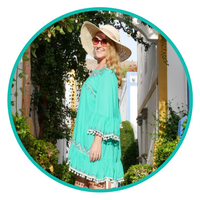 Founder, Digital Nomad Girls
Panelist
Friends + Benefits: The Value of Community
Jenny is the founder of the wonderful Digital Nomad Girls community where she connects women from all over the world. She's also hosting regular retreats to give nomads lots of face time to help them learn from, grow, and support one another.
–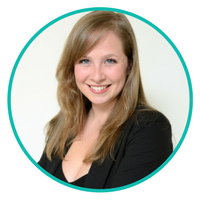 Director of Calm
Speaker
Next Level Strategies to Save Your Sanity Through Outsourcing
As an official "Director of Calm" Jess is well practiced in bringing serenity to the world… one high five at a time. She loves myth busting, writing retreats, and believes that we don't have to be superheroes all the time in order to succeed.
She's going to give us the tools to save time (and our minds) through compassion, careful strategy, and hanging up our capes once in a while.
–
Savasana Expert
Spotlight Speaker
Getting into a Healthy Travel Groove: Tales of Temptation, Resistance, & Finding Balance
It can be hard to stay healthy when traveling, and this is especially true when you're starting out with a chronic illness. Kayla will share her story of using travel to find good health and teach us how not to drink all the wine.
–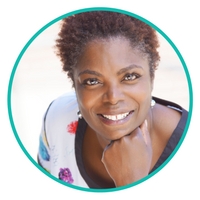 Digital Nomad & Business Consultant
Speaker
How to Network Online and Build Relationships to Grow Your Business
As a serial entrepreneur and nomadic business consultant, KeeKee is passionate about freedom and solving the challenges of a location independent life. She believes that the key is relationships – family, friends, clients, and everyone else who helps us create a life.
She's going to share her take on how to find your people online and in person, and how to keep those relationships going from anywhere.
–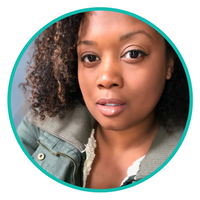 Founder, SheNomads
Panelist
Friends + Benefits: The Value of Community
Software engineer, founder of SheNomads, and all-around badass LaToya will be joining our much-anticipated community panel. She's passionate about tech, travel, and mentoring underrepresented groups. We can't wait to have her on our stage!
–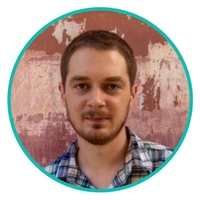 Indie App Developer
Workshop Facilitator
Digital Security: How to Protect Yourself from the Dark Side of the Internet
An indie app developer and longtime nomad, Lewis is returning for his second year at 7in7! In addition to getting his apps featured on the App Store and launching a podcast for independent app developers, he's passionate about stopping the rest of us from making dumb mistakes on the internet.
He'll be running a workshop (with the handsome gentleman below) teaching us how to protect ourselves and our businesses from harm.
–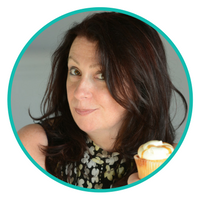 Founder, Rethink Central
Workshop Facilitator
Finding Your Audience: How to Discover Your Ideal Customer Avatar
A business strategist and location independent badass with a slightly concerning stationery addiction, Liz is going to show us how to use avatars to find the right audiences for our businesses, communities, and passion projects.
–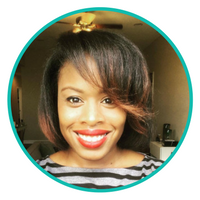 Founder, Wanderist Life
Panelist
TaaS: A Deep Dive into the Innovation and Challenges of Travel as a Service
Libryia wanted to travel the world with a community, but when she found out her chosen program wouldn't let her take her child, she started her own program! Wanderist Life gets groups of exceptional people together to collaborate and enjoy exploring the globe… with any kind of family.
–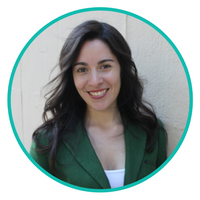 Doctor & Founder, The Feel Good Academy
Workshop Facilitator
Health & Wellbeing for Digital Nomads — by a Digital Nomad Doctor
Yes, she really is a doctor. A proper one. Who is also a nomad. Is your mind as blown as mine was the first time I learned about Mariana?! She'll be joining us to share how we can keep ourselves healthy for life.
–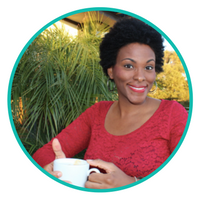 Founder/Digital Mentor, Maya Gaddie Int'l
Panelist
Friends + Benefits: The Value of Community
Maya is all about purpose-driven missions and creating radically inclusive spaces. She designs transformative travel experiences that help crazed entrepreneurs clear their heads and form lifelong friendships. We're thrilled to have her sharing her wisdom on this panel!
–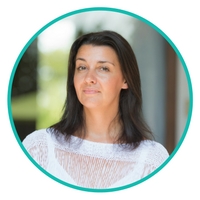 Founder, Virtual Miss Friday
Speaker
Raising a Family as a Digital Nomad – The Best of Both Worlds
Michelle is an online business operations specialist and the creator and founder of Virtual Miss Friday and 1nSourcing, an alternative virtual assistant service for entrepreneurs. She's also had three children on the road: one in Egypt, one in France, and her 3-year-old was born in Greece.
She's going to talk to us about adapting to life as a nomad with kids and what it's really like to raise global citizens.
–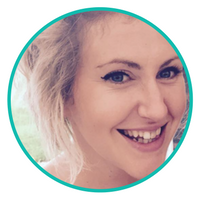 Founder, This Is For You
Workshop Facilitator
Authentic Relating Games Night
A games night that helps you learn how to ditch the small talk and create rich connections as you move through the world? That's the brainchild of Natasha Stanley, who created these after being frustrated with having the same conversations over and over with nomads and non-nomads alike. Sign me up!
–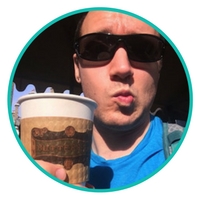 7in7 Co-Founder
Workshop Facilitator
Digital Security: How to Protect Yourself from the Dark Side of the Internet
Joining Lewis will be our very own Nick Schneble! Other than being a co-founder of 7in7, Nick is the creator of the App Collective and an uber nerdy computer science major who can't wait to show you how to shield yourself from the darkest recesses of the internet.
–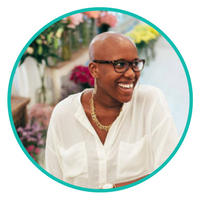 Founder, Las Morenas de España
Speaker
The Impact of Influence: How Your Story Can Spark a Global Movement
Sienna is the founder of Las Morenas de España and passionate about helping people learn how to impact the world through sharing their own stories. What started as her sharing her experience of her adopted home in Spain grew into a hub for women of color who want to live abroad, and we can't to welcome her to our stage to share how we can all change the world.
–
Sign up for our email list to be among the first to know about new announcements!
Still don't have your ticket? What are you waiting for?! CLAIM YOUR SPOT RIGHT NOW!