We get this question a lot.
"I've been a nomad for two months, I want to come to 7in7!"
"I'll be starting my nomad journey in October, can I come to your conference?"
"I'm thinking about becoming location independent, can I come to 7in7 to find out if it's the lifestyle for me?"
It is absolutely wonderful that so many people are making the jump to location independence every year. If it's true that 50% of the workforce will be remote by 2020, these numbers will continue to grow. And we are honored that so many incredible humans want to come to our event to create their nomadic community.
But as you know, 7in7 is exclusively for experienced digital nomads, location independent people, and remote workers. If you haven't been at it for at least one year, you need to wait until next year's event to attend.
But why?
There are two reasons why we limit 7in7 to people who have been location independent for at least one year:
1. This conference is not for newbies. We do not go into any of the topics that people who are just getting started need: how to run a business from anywhere, work in a remote team, or find the best spots to live. We don't do inspirational "why being a nomad is awesome" topics, either. We assume everyone who comes to our conference has all this figured out, and is looking to solve next-level problems: dating and maybe even having kids on the road, setting up multiple home bases, writing a book, planning to be a socially responsible nomad, making space for your second, third, or even fourth side project, and – most importantly – building a lifelong community of fellow location independent humans.
You have to complete Nomad 101 before you get to the more advanced topics. We're the advanced level class.
2. We keep the conversations at a high level. The average 7in7er has been location independent for 3 years. But we have many attendees who've been at it for 8, 10, or even 15+ years. When we go to generic nomad meetups, we're the ones dispensing advice and offering to become mentors. And that is a wonderful feeling. But we don't always want to be teaching. We also need space for ourselves to talk with fellow experienced nomads about what really goes into building a location independent life that lasts for 10, 20, or even 50 years.
7in7 is that space, and the devotion of our nomad community shows that we've made the right decision.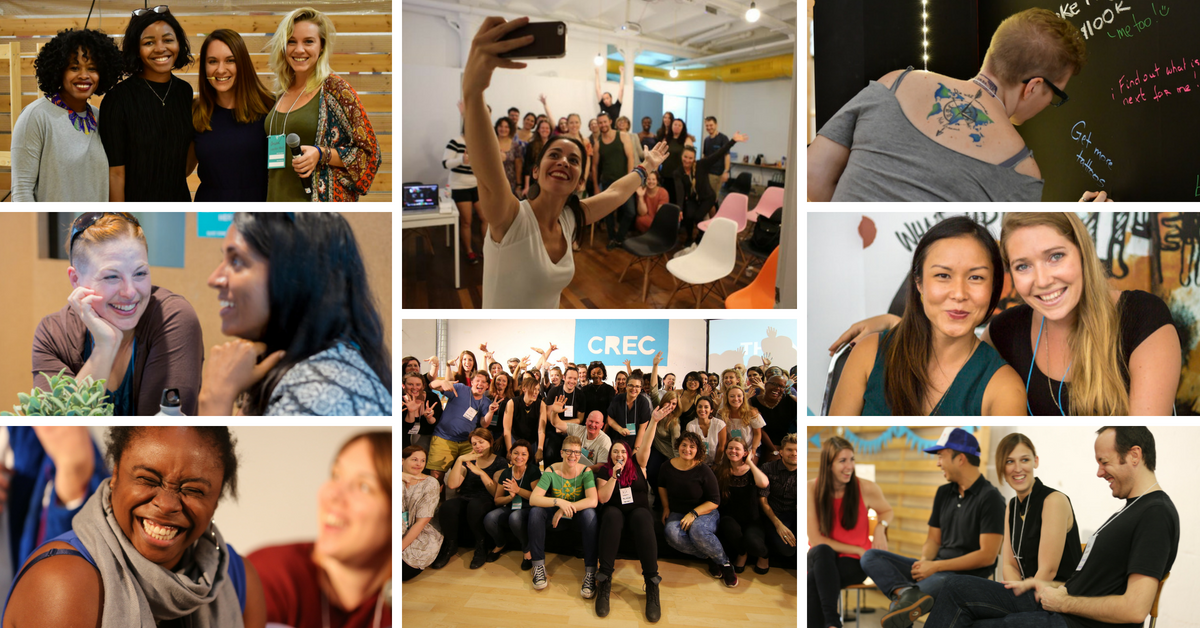 The good news is there are approximately 5 million events, conferences, retreats, courses, Facebook groups, private communities, Slack channels, and other resources for people who are just starting out in location independent life.
So, if you're just getting started and are dying to join the 7in7 nomad family? Check out some of those other resources, and we'll see you next year 🙂