You may have read about our intrepid workshop hosts in our recent post, but for those of you coming to the conference, it's now TIME TO CHOOSE!
A ticket to 7in7 Year Two gets you access to two workshops (you're welcome to buy more entries for US$27/session). There are only 25 slots in each workshop, and it's first come first serve, so get your request in today!
If you have a ticket to 7in7 Year Two, check your email for the request form. (If you don't have a ticket yet, better hurry up!)
Here's everything you need to know about the workshops at 7in7 Year Two: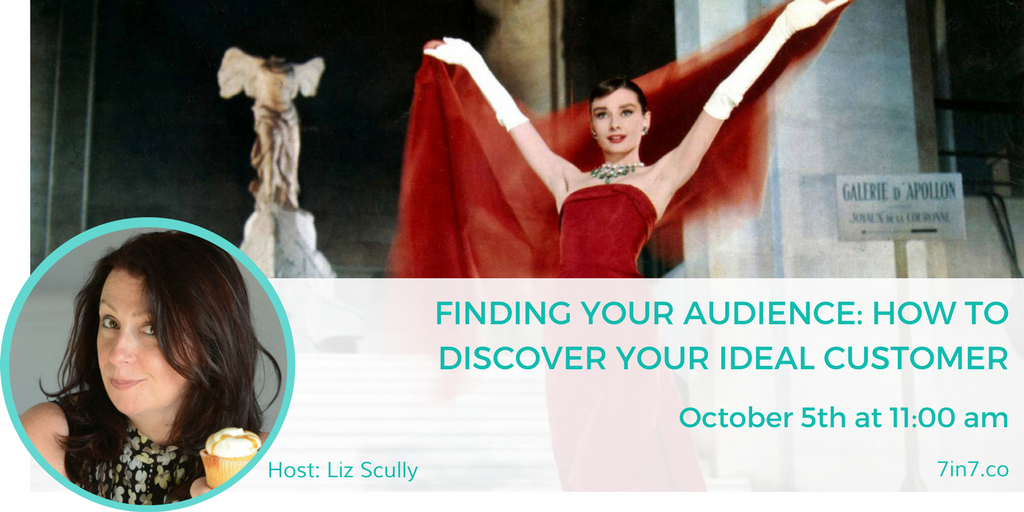 Finding Your Audience: How to Discover Your Ideal Customer
by Liz Scully
Thursday, October 5th 11am-12:30pm
Whether you're expanding a business, founding a new community, or just trying to find "your people" – the first thing you need to know is who you're talking to. Liz Scully, an extraordinary business strategist and Emmy-award winning + Oscar-nominated film specialist, will take you through the steps of building a profile of your ideal audience to find that one person you're trying to reach. After all, you can't build a story around something if you don't know who the main character is.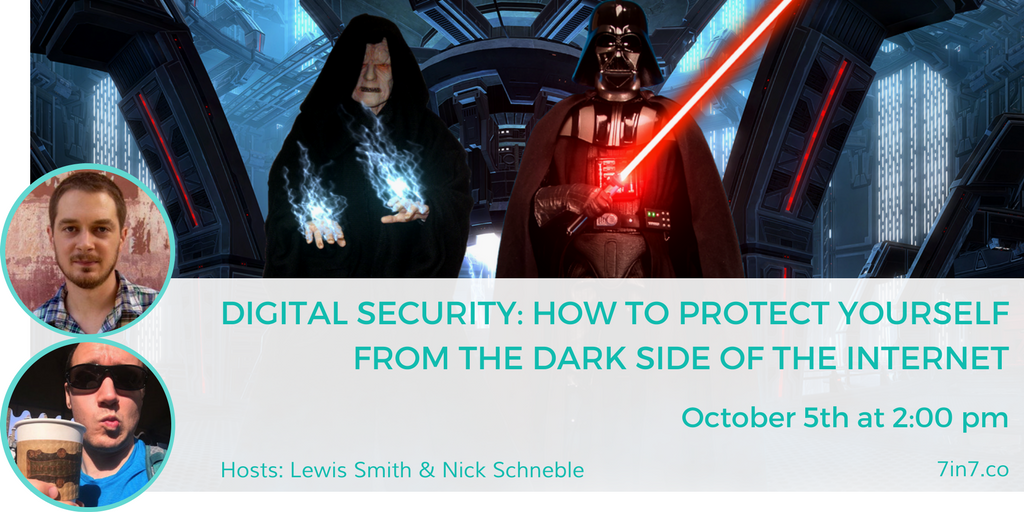 Digital Security: How to Protect Yourself From the Dark Side of the Internet
by Nick Schneble and Lewis Smith
Thursday, October 5th 2pm-3:30pm
You know you need to protect yourself online, but do you really know how? Do you know if your passwords have already been hacked? Do you know what to do if someone steals your computer? What about protecting your data as you trot around the globe bouncing from cafe to cafe? Nick and Lewis, expert software developers who've worked with some of the top tech firms in Silicon Valley, are going to make sure we stop leaving ourselves unsecured and start traveling like wise digital citizens. And they'll do it in plain English and GIFs. Bring your laptop to this one!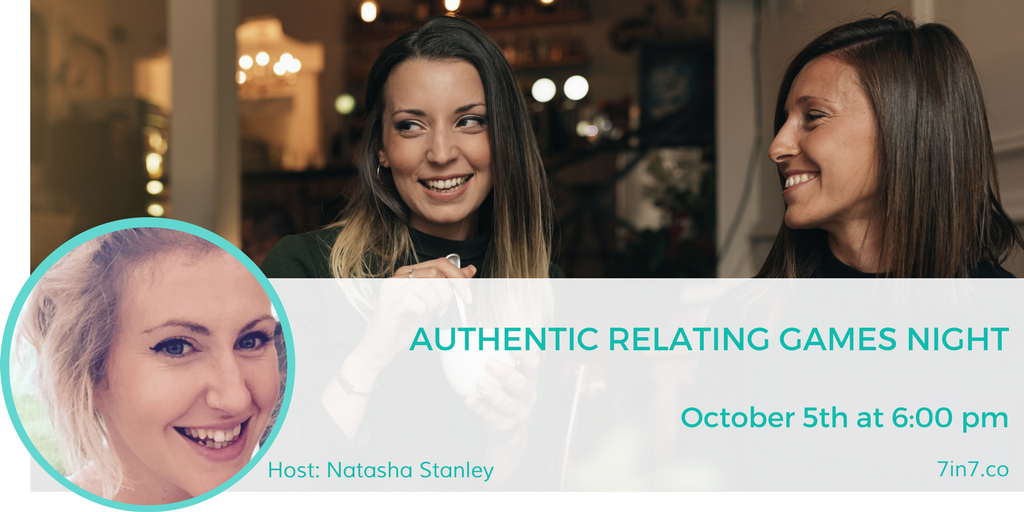 Authentic Relating Games Night
by Natasha Stanley
Thursday, October 5th 6pm-9pm
Do you sometimes feel bored having the same digital nomad conversations over and over again? "What do you do?" "How long have you been here?" "Where are you going next?" Natasha Stanley is bringing her successful game nights to 7in7, where you'll learn how you can bring greater authenticity and connection into your interactions with anyone – from your lovers and co-workers to a stranger on the street. Expect to be challenged and come away knowing how to better connect with people in a lasting way. Even when you don't have much time.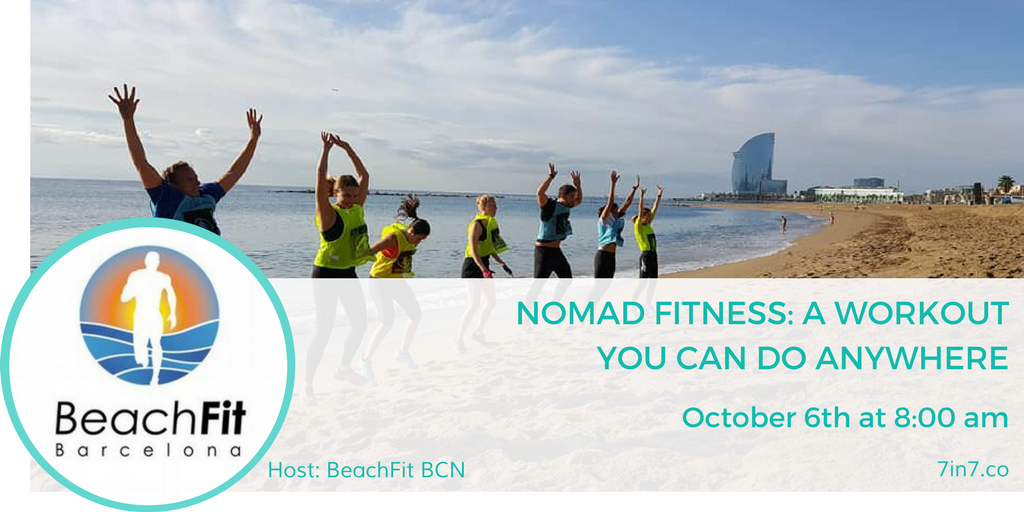 Nomad Fitness: A Workout You Can Do Anywhere
by BeachFit BCN
Friday, October 6th 8am-9am
How good are you at staying fit no matter where you are? No matter how many times we say we'll do yoga every morning or start running again, we could all stand to learn a few more tricks to help smash the excuses. The team at BeachFit BCN has created a workout just for digital nomads that you can do anywhere: a hotel room, your Airbnb… or even on a beach. Bring sunscreen and water – and be ready to sweat it out by Barcelona's beautiful seaside!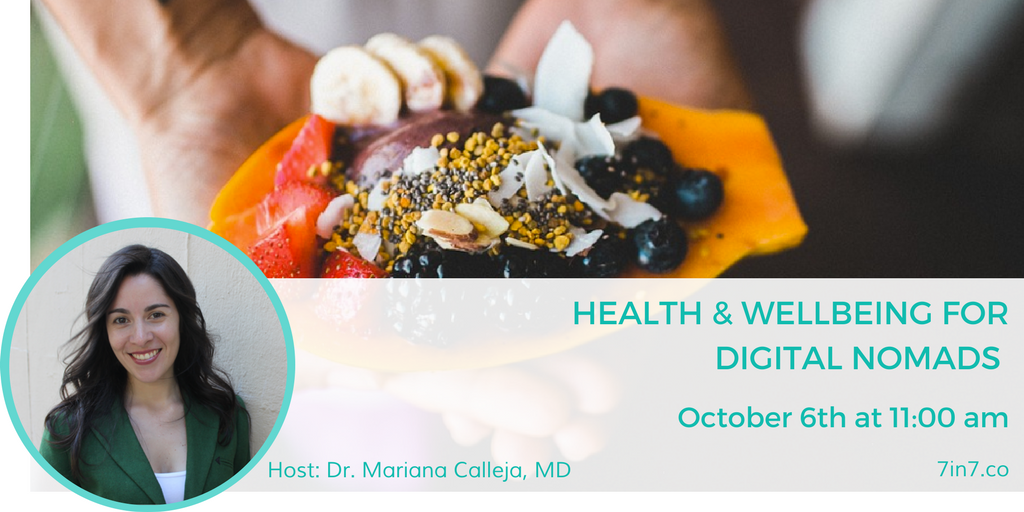 Health & Wellbeing for Digital Nomads — by a Digital Nomad Doctor
by Dr. Mariana Calleja, MD
Friday, October 6th 11am-12:30pm
What does your health routine look like? Have you considered how a life of wander impacts your body? Mariana Calleja, an MD with a passion for nomad life, will help you analyze and uncover health routines that work for you and confront the realities of staying healthy no matter where life takes you. Doctor Calleja believes maintaining health is a duty we all have to ourselves. And in this interactive workshop, she'll show us how to spend our lives not going to the doctor.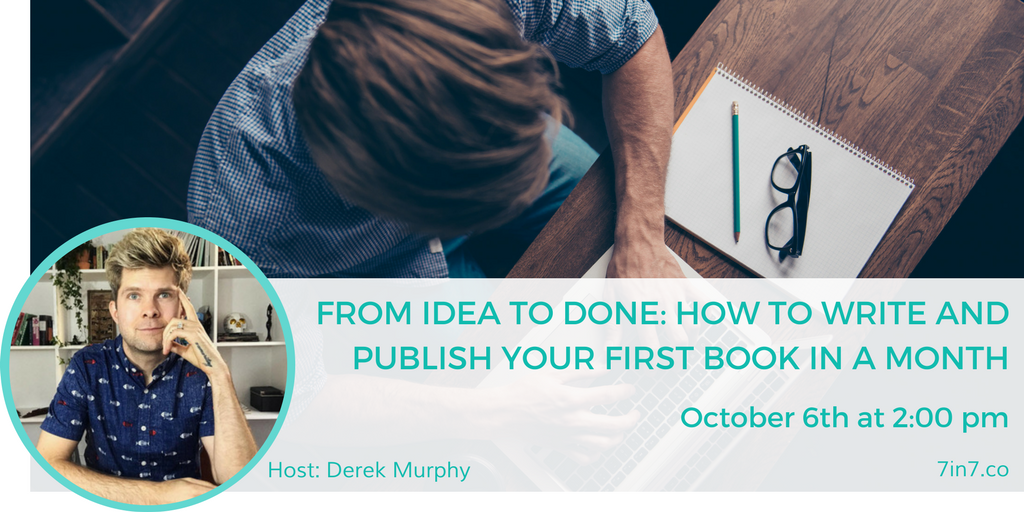 From Idea to Done: How to Write and Publish Your First Book in a Month
by Derek Murphy
Friday, October 6th 2pm-3:30pm
"You should write a book." You've probably heard that once or twice, or maybe you've said it to yourself in a moment of quiet bravery. But where to even begin? Derek Murphy, who – after a decade getting his PhD in Literature – set up a location independent editing company and a book design studio, believes everyone deserves a chance to share their story and grow their business with their ideas. He'll guide you with a framework that makes writing a book go from an Everest-like feat to something you can finish before 2018.

I don't know about you, but I want to go to ALL of these workshops. I can't wait to experience what these incredible nomads have to share.
Once again, if you've bought a ticket for 7in7 Year Two, check your email for the link to sign up for these workshops ASAP!
See you in Barcelona!