Your flight to New Zealand for 7in7 is coming up! You've got your jacket, your eVisa, and you know where you're staying… but did you remember to check out your SIM card options?
As usual, you can check out the Data Sim Wiki for allllllllll the details, but here are the 7in7 Team's recommendations for how to grab a SIM when you arrive…
---
At The Airport
If you're arriving at Wellington airport, you'll see a Vodafone stall right after you exit the customs area, next to baggage claim one. They're open from 08:00 – 01:30 every day, although they have been known to close earlier sometimes.
Here's a photo of the plans available at the Vodafone stores in airports:
If you're coming into Auckland airport, there is a Vodafone store and a Spark store right next to each other after you exit the baggage claim area. Both are open 24 hours a day!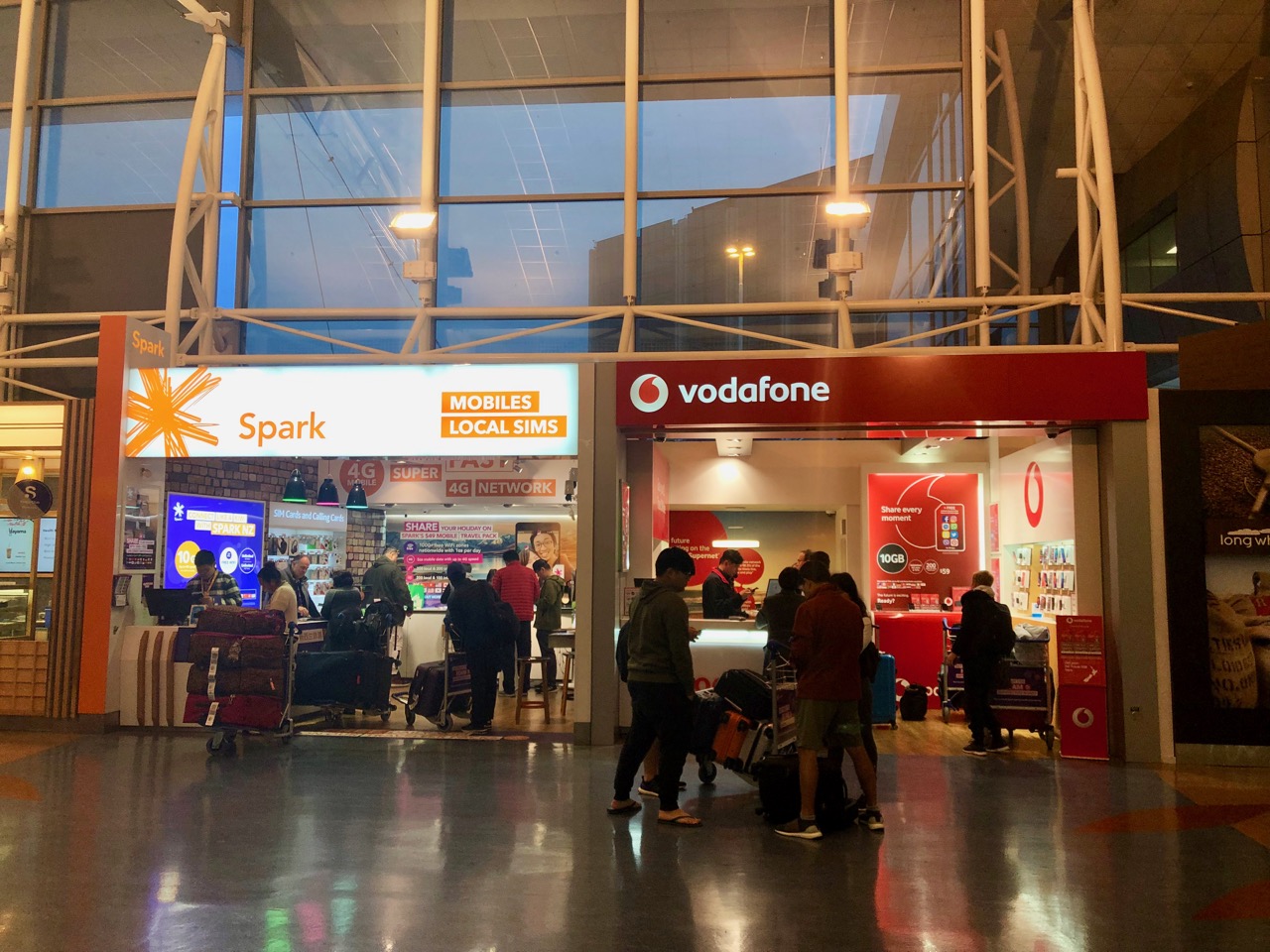 Spark is the largest provider in the country, though the plans are very similar between these two providers. Here's a photo of the plans available at the Spark airport store: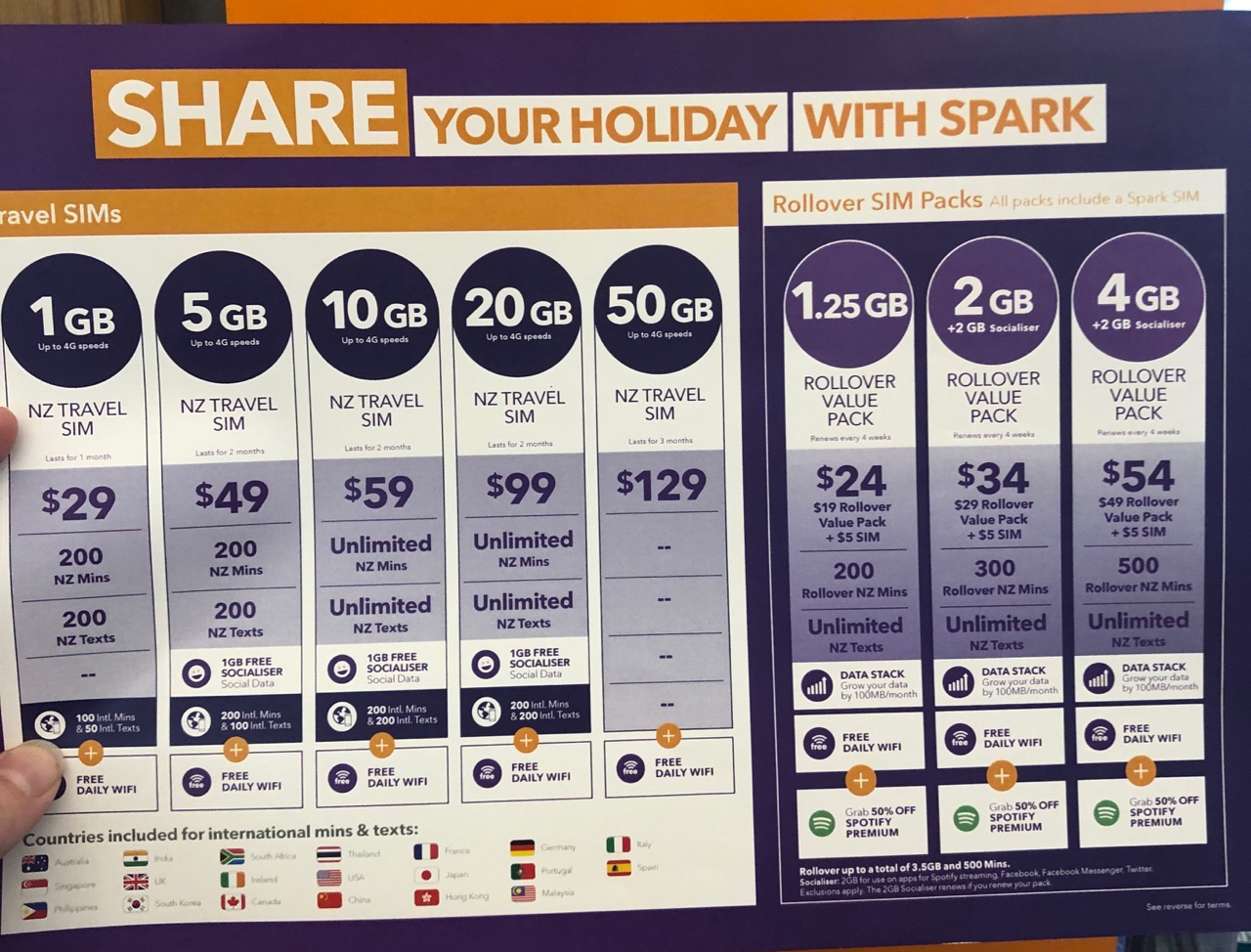 ---
In The City
If you miss getting a SIM at the airport, there are plenty of options in town. All major providers have shops in the cities, as do some of the smaller ones.
Multiple 7in7ers have recommended Skinny (which is owned by Spark) for its great data plans – including an unlimited plan that has tethering included. You can buy their SIMs at many shops around town.
---
Get an eSim
If you have an iPhone XR, iPhone XS, iPhone XS Max, one of the new iPhone 11 models, or some Google Pixel phones, you can purchase an eSim plan before you takeoff. There's nothing like the feeling of landing with your data already active!
This is fairly new technology, but the 7in7 team has used GigSky's plans with success in New Zealand and beyond!
---
Note that if you're road-tripping around New Zealand (which we highly recommend you do) you may lose service in some remote areas, especially on the South Island. Make sure you have maps saved offline – or even a paper map – to get you safely to where you need to be. Or just ask a friendly Kiwi!